Latest News
West Coast Kart Club Announces Briggs LO206 Winter Cup Information
For those living in Western Canada, the club officials of the West Coast Kart Club, which runs at the Greg Moore Raceway in Chilliwack, British Columbia have announced the plans to host a Briggs & Stratton LO206 Winter Cup event.
The details can be found below.
---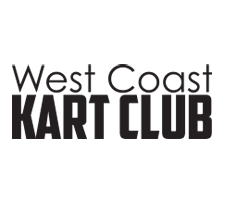 While we are approaching a new year the WCKC is excited to host our first ever Winter Trophy! This is a single event that will take place at GMR on January 25th. For the first time ever we are also offering a prize structure which even includes a prize fund for the Senior LO206 class! We will also be offering random prizes for those who may not quite reach the podium yet still raced their heart out. This is an event for us to give back to those who have supported the WCKC over the years. It is a one day only event and will offer some exciting action as we are receiving interest from all over the Pacific Northwest since our initial announcement several days ago.
Don't have an LO206 kart? Don't panic they are available from several sources so contact your local kart shop or racing team to arrange an arrive and drive so you can join in the excitement!
Click Here to View to download the Info/Rules package.
2015 WCKC LO206 Winter Trophy 
RULES: The event will be run under the ASN Canada Rules. The West Coast Kart Club rules take precedence over the ASN rules Supplementary rules supersede WCKC Club Rules.
CLASSES:
LO206 JUNIORS
LO206 SENIORS LIGHT 340lbs and HEAVY 375lbs.
WORLD FORMULA MOTORS ALLOWED AT 425lbs weight.
MG Red CIK hard compound for all Briggs and Stratton classes.
ROTAX MICRO MAX: 235lbs, Mojo D1
ROTAX MINI MAX: 290lbs, Mojo D1
SCHEDULE: START 10.00AM
PRACTICE: Two 8-Minute Sessions Each
GROUP 1: LO206, ROTAX MINI MAX
GROUP 2: LO206 LIGHT
GROUP 3: ROTAX MICRO MAX
GROUP 4: LO206 HEAVY/WORLD FORMULA
QUALIFYING: 11:20
LUNCH: 12:00
PRE FINAL: 12:50 – 8 LAPS or 10 Minutes Each
FINALS: 1:40 – 12 Laps or 15 Minutes Each
PRIZE GIVING: 3:00
Prizes:
Seniors:
The cash pool is made up of all the entry fees collected and will be paid out to the LO206 light class, and the LO206 Heavy/World Formula class. To qualify for pay out there must be more than 6 entries in the class. The pay out will be 50% of the fund to LO206 light and 50% to LO206/World formula heavy
It will be divided between the finishers in the ratio of.  1st place 16parts, 2nd Place 10 parts, 3rd place 6 parts 4th and 5th place  3 parts each.
Juniors:
Prizes will be given out to the top 3 finishers in each of the two junior classes.
Prize Draws. There will be several other prizes that will be given out by a draw to ensure that not only the podium winners but everyone stands the chance of leaving with a prize for competing in this exciting event.
There will be tech at the event to ensure legality and conformation to all technical regulations.