News
PR: Karts & Parts Offers Last Chance to Qualify for Rotax Grand Finals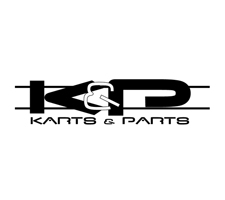 Do you still want to qualify for the Rotax Grand Finals? The 2013 Rotax Pan Am Challenge is fast approaching and there are spots available for the Rotax Grand Finals. Are you already qualified and want to get ready for the Grand Finals? Let Karts & Parts' 30 years of winning experience help you achieve your goals.
The Rotax Pan Am Challenge will compete on the same layout as the Grand Finals and is the only opportunity to race it prior to the finals. The event which takes place from October 9-13 will provide invitations in Jr., Sr., DD2 and DD2 Masters as well as invitations for the Micro and Mini NOLA Invitational. Registration is still open but the fees go up $100.00 after September 30.
At Karts & Parts we pride ourselves in winning. The list of race wins and championships over the past 30 years is very impressive. K & P has one driver already qualified for 2013, we can help you get there as well. From transportation, preparation and track side service of your equipment, driver coaching or complete arrive and race packages, K & P can meet your needs. Whether you are a Canadian competitor or from another country our best is what you get. We want to win just as much as you do.
For more information or a quote on our services, contact Kyle or Lon Herder at 905 294-4592.