News
PR: Innisfil Kart Club Meeting Set for this Sunday, December 2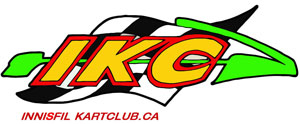 A meeting in preparation for the 2013 Innisfil Kart Club (IKC) season is set for this Sunday, December 2 from 12-4pm. The meeting will take place at Gilford Hall on Bells Street in Gilford, Ontario, just down the street from the Innisfil Indy circuit. IKC members and anyone interested in participating in 2013 are invited to the meeting, as pertinent information will be discussed and plans set for the next racing season.
Innisfil Indy will also introduce an exciting new lease program for 2013 during the meeting. Innisfil Indy will be offering complete, race-ready karts for 2013 at the club level in four-cycle Novice, Junior and Senior. A $199 +HST leasing fee for the program will provide a fully prepped, race ready kart including gas and tires. More information on the lease program will be provided during the December 2 meeting, and Innisfil Indy will also discuss supporting two-cycle classes with the lease program if the need is presented.
Additionally, Innisfil Indy will be offering promotions on 125cc Junior and Senior karts for lease or purchase for the 2013 season and will provide more information at the meeting. A Christmas special will also be offered the day of the meeting only, 15% off the entire Innisfil Indy retail store.
Innisfil Indy and IKC officials hope to see everyone at the meeting this Sunday, from 12-4pm at Gilford Hall.
More information on the Innisfil Kart Club can be found on the IKC website, www.innisfilkartclub.ca. Please email Rose or Tony Launi at racing@innisfilindy.com or call at 905.775.3755 for questions or more information on the IKC meeting.