Latest News
Canadian Karting Challenge Pumped Up for Annual visit to Shannonville
The Canadian Karting Challenge will make their annual visit to Shannonville Motorsports Park this July and event organizers are really excited to host their highlight race of the year at one of Canada's most famous racing circuits. In association with Innisfil Kart Club, the CKC will hit the high-speed car circuit on July 21 and 22 for rounds three and four of the championship that focuses their effort on shifter kart racing and young driver development.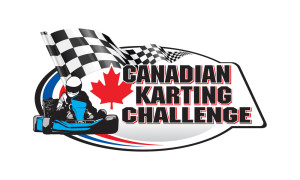 Pre-Event Registration is open and can be completed by emailing racing@innisfilindy.com. The cost to register is $150.00/day and all registrations completed before July 1 will be entitled to free parking in the field area. Grandstand parking is also available at an additional cost and can be reserved starting July 20 on a first come, first served basis at the track. The CKC is expecting a number of drivers from the host province of Ontario, but also Western New York with shifter drivers from the Gearup F-Series showing interest.
"We look forward to Shannonville every year," explains Tony Launi of the Canadian Karting Challenge. "I love it, the racers love it. It is the fastest track we go to and it really pushes our drivers to get to the limits of their abilities. We have classes for every engine and welcome every racer to be a part of the event."
Practice will be available at Shannonville on Friday, July 20 for racers to get up to speed. Two complete race days for all classes will follow on Saturday and Sunday, giving drivers plenty of track time during the only karting event of the year at Shannonville. Each race day will start with the drivers briefing at 8:45 AM followed by practice hitting the track at 9:00 AM sharp.
The Canadian Karting Challenge prides itself on giving back to the racers that support them and will continue this trend at Shannonville with a prize fund. For every entrant registered, $25.00 will go into a prize pool for each category, with the total being split among the top-3 podium finishers.
"The more racers, the more prize money that can be won," continued Launi. "We want to support our drivers and feel this is the best way to give back to those who are racing with us."
Interested in the Shannonville event or the Canadian Karting Challenge? Be sure to reach out to racing@innisfilindy.com or visit http://innisfilkartclub.com to learn more.
Classes offered at the Canadian Karting Challenge Shannonville event:
Briggs 206 Junior
Briggs 206 Senior
Briggs 206 Masters
Shifter Junior (KZ or ROK)
Shifter Senior (KZ or ROK)
Shifter Masters (KZ or ROK)
TaG Cadet (Mini Rok or Mini-Max)
TaG Junior (Rotax or ROK)
TaG Senior/Master (Rotax or ROK)