Features
News & Notes: Western Canadian Championships on Track This Weekend in Warburg, AB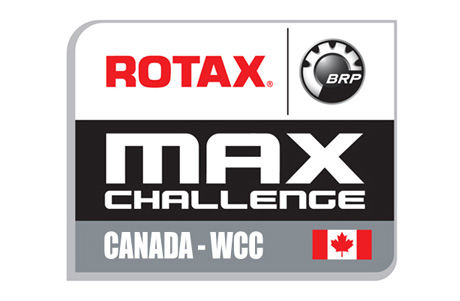 This weekend, the best from the west travel to Warburg, Alberta for the 2013 Western Canadian Karting Championships. After the past few seasons saw a three-round championship decide the Western Canadian champions, this year Rotax Max Challenge Canada polled it's drivers, teams and supporters and elected to host a one-race championship weekend. On tap this weekend is not only the title of Western Canadian Champion, but also a pair of seats on Rotax Team Canada at this years Rotax Max Challenge Grand Finals. The winner in Rotax Junior and the winner in Rotax Senior will join Ben Cooper, Marco Di Leo and Scott Campbell who have already qualified for the event held in New Orleans, USA this year. Also, the top-three in both Rotax Micro-Max and Rotax Mini-Max will qualify to compete in New Orleans as well, with the opportunity to take part in the exhibition classes at the event.
The Warburg Kart Track, about 45 minutes west from Edmonton boasts a recently reconfigured 1.1km track with the event hosted by the Edmonton & District Kart Racing Association with Canadian Rotax Max Challenge officials overseeing the event.
Aside from the full lineup of Rotax Max Challenge classes, Briggs & Stratton Jr 1 and Jr 2, Briggs & Stratton Sr as well as an Outlaw class will compete in Warburg this weekend.
The event will also feature a schedule similar to the Canadian Championships, where drivers will compete in Qualifying, three heat races, a Prefinal and a Championship Final to determine the Champion in each respective class.
---
---
A large number of drivers have pre entered for the event, with the Rotax Junior and Senior categories already in the teens, with over 20 expected in both classes. There is also a large number of Mini-Max drivers entered in the event.
Notably in Rotax Senior, defending Western Canadian Champion Bryce Choquer of BC will be one to watch while having to deal with drivers such as Zacharie Scalzo, Matthew Moniz, Garrett Britton, Emily Maddison and Kyle Shields. Tommy Lemaire-Ouellette has made the trek from Quebec for the event and will be one to keep an eye on as well when he teams up with CRG West for the event. Many more drivers are expected to register for the event at the track this week.
In Rotax Junior drivers such as Garrett Gulunchyn, Jordan Redlin, and Jeff Fulham will have Eastern hotshots Jeff Kingsley and Gianfranco Mazzaferro to contend with this weekend. With many drivers in the class looking for that breakout weekend, the class should provide plenty of exciting racing for those in attendance.
The action begins Friday with the final rounds of practice before official qualifying and the first round of heat races. Saturday will see the remaining two heat races and any Last Chance races that are necessary before Super Sunday, with drivers lining up for their Prefinal and Championship Finals.
CKN will be trackside in Warburg this weekend providing full event coverage including out CKN Live Chat (https://www.canadiankartingnews.com/live), social media updates, daily reports, photo galleries and more.