Entries continue to roll in for the US Open championship finale.
Mercedes DTM driver Robert Wickens has confirmed his attendance at the US Open of Las Vegas for the second year in a row, joining the Rotax DD2 class where he finished third a year ago.
Held at the RIO All Suites Hotel and Casino, the US Open of Las Vegas will culminate many of the best Rotax racers from around the world for the third and final round of the championship. A massive lineup of prizes is up for grabs, including the first tickets to the 2017 Rotax Max Challenge Grand Finals.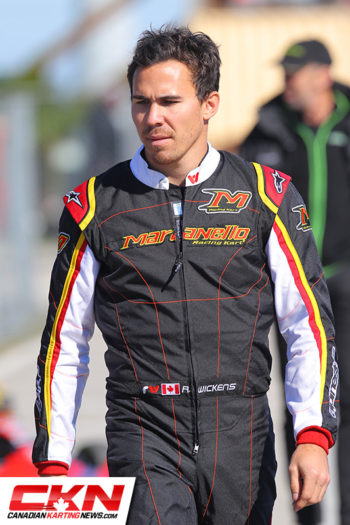 Wickens, who is completing his DTM season this weekend in Hockenheim, will join Maranello North America for the race in Vegas, the race team operated by his brother Trevor Wickens. Working together in the beginning of 2016 saw the pairing nearly take home the prestigious Florida Winter Tour Rotax DD2 title after scoring a race win in race one.
With a chance at redemption, Wickens is excited to jump back into a kart and race in a no pressure environment.
"The US Open is the perfect race for me. After a long and stressful DTM season, it is so much fun to just race and forget about the commercial side of my job."
"Racing in Rotax DD2 fits in well. My brother Trevor Wickens, who runs Maranello North American, puts together a very strong DD2 package so it is the perfect amount of work and pleasure. Everything doesn't take much tuning so I can just focus on my driving and enjoy myself. Exactly what I want when I come back to karting. Just good fun racing against great drivers!"
"Last year in Vegas I had the pace to win but fell short to Hungarian Ferenc Kancsar, who ended up winning the Rotax Worlds a few weeks later. This time around should be better. We fought for the DD2 championship in the FWT, although hopefully it won't take long to wipe the dust off since I haven't driven a kart since the West Palm Beach DD2 final!"
The US Open of Las Vegas takes place from November 1 to 5.