Eastern Canada
6 Races We Are Excited to Attend in 2018…and You Should Attend Too!
We've had a pretty busy winter season of karting, skipping the snow and enjoying karting in Florida, Arizona, and California (don't worry, they've been pretty cold too), but with the calendar turning to March, We are really getting anxious for the Canadian karting season to get underway in only a couple short months, maybe sooner.
There are a lot of races on the radar this year and while we're still finalizing the official CKN schedule of events where we will be trackside at in 2018, there's more than a few conflicts, we've come up with six races we are really excited to attend and I hope if you're a racer, you can make it out to some of them too!
CKN has plans to attend races in five different provinces, eight US states, and a couple international voyages and no doubt it could be one of our busiest years to date. Who wouldn't be excited about that?
So without further adieu, here are six races we're excited to attend in 2018, in no particular order. After you are done reading, be sure to tell us your favourite event in our poll at the bottom of this page.
---
---
CKRA Summerfest
Date: June 23-24, 2018
Location: East Coast Karting, Dieppe, NB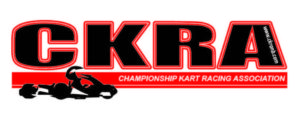 CKN finally made it out to Eastern Canada last summer and attended a race at East Coast Karting. The small karting club operated by Gerald Caseley and co put on a fun and exciting event and I am hoping with some momentum from last years race, that a few more drivers from Quebec, and maybe Ontario, will make the drive and support the CKRA Summerfest.
The event itself is a two-day show that is covered in just over 24 hours time. Practice starts on Saturday afternoon, and the day ends with Qualifying and heat races, with the sun setting. Gerald also puts on some rental kart racing under the lights, and I plan to step up my skills from a year ago…but I want a better kart Gerald! Back on track Sunday morning, the big show has an opening ceremony, a PreFinal and the big Finals to crown the champions.
All of this is done just after lunch, leaving lots of time to drive home. With only four classes on track, everything flies by at the efficient club. It is a Briggs 206 club only though, offering Cadet (Novice), Junior, Senior and Masters classes, sorry two-stroke guys. The event will also crown a King or Queen of the Summerfest as the driver who accumulates the most points throughout the weekend based select criteria.
The drivers from New Brunswick, Nova Scotia, PEI, and Newfoundland have been supporting karting races in Ontario and Quebec for a long time now. Let's show them some love back and see a few Ontario and Quebec drivers take on the East Coast's best on their own turf for a change.
---
"I can't imagine why this won't be the biggest karting racing on the East Coast this year. Yes, I said that."
---
OVRP Rok Cup Festival
Date: July 18-22, 2018
Location: Oakland Valley Raceway Park, Oakland Valley, NY, USA
Canada vs the USA, and no it's not a hockey game. For Rok racers, this will be a massive event.
Given its location, this could be the first of two awesome cross-border events for Canadians and Americans this summer. The location is relatively close to Quebec and Ontario and the Rok Cup OVRP Festival event is open to everyone with no championship on the line, just prizes. Lots and lots of prizes.
The Rok Cup USA organizers have really been pushing this race and we know they will be giving away not only tickets to the Rok Cup International Final in Italy, but also a number of tickets to the Rok the Rio event in Las Vegas.
After seeing the momentum started last year in Ontario for the Rok Cup program, plus the Rok Shifter's in Quebec, as well as the continued success of the Florida Winter Tour, I can't imagine why this won't be the biggest karting racing on the East Coast this year. Yes, I said that.
The best part about this race too, it doesn't have any major conflicts, so no excuses karters. Mark this one on the Calendar now!
---
Western Canadian Karting Challenge Round #1
Date: May 25-27, 2018
Location: North Star Raceway, Strathmore, AB
Finally, the Western Canadian Karting Championship is back! Finally.
A couple years removed, racers in Canada's western provinces have something to travel for again and we're seeing lots of momentum for this new series, from British Columbia to Manitoba.
Kicking off right in the middle is a great idea and it should pull a number of racers together for round one and CKN will be making our second trip to North Star Raceway. After our visit last summer, the club managed track has been working tirelessly to progress the facility and build it up to host bigger races. The paddock needed some work and it is our understanding that it has been cleaned up in order to cater to larger trucks and trailers.
The track itself is awesome and it creates tight racing, for both two and four cycle racers.
The Western Canadian Karting Championship will also be one of few opportunities for Canadians to qualify for the Rotax Max Challenge Grand Finals. Tickets will be awarded at the conclusion of the championship.
Online registration is already open, so if you plan on racing, don't wait around. Get your registrations in early. Not only does it show your good intentions, but it also helps the organizers better prepare for the race. Click here to register.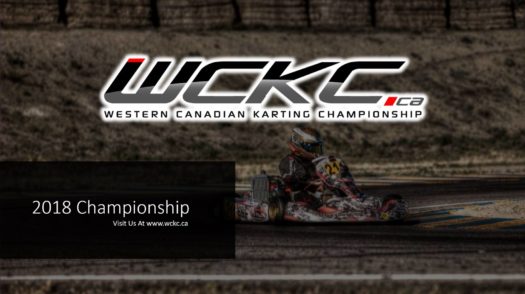 ---
Rotax US Open of New Jersey & Canadian Open of Mont-Tremblant
Date: July 5-8, 2018 and August 31-September 2, 2018
Location: New Jersey Motorsports Park, Millville, NJ, USA & Jim Russell Karting Academy, Mont-Tremblant, QC
Yes, this is two races. But they are two races that should be very alike.
Not a lot of details have been released yet from SRA Karting, but we're expecting the US Open of New Jersey to be very similar to last years event. Two Rotax Grand Finals tickets per category, one exclusively for USA drivers and one open to everyone. Engine lottery for at least Mini-Max, and maybe more classes. A relaxed atmosphere and an all-around fun event at a pretty awesome country-club-like venue.
For the Canadian Open of Mont-Tremblant, see above. It should be pretty similar, except it will be at what we think is the best venue for a karting race in North America. Just the lure of the city of Mont-Tremblant should attract a number of USA drivers and maybe a few internationals as well. It is late in the season and with the Rotax Grand Finals in Brazil, it could be one of the last chances to qualify for the event that everyone has come to love.
No points championship to worry about, these are one-off races for a chance to represent your home country and race in Brazil. So there are no excuses. Prepare those Rotax engines we know most of you still have and make the trek to one, if not both, of these races this summer and join us.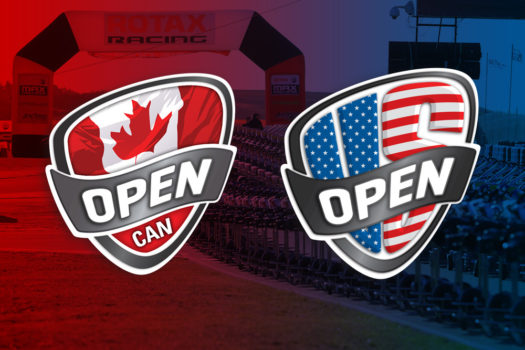 ---
Rok the Rio
Date: October 30-November 3, 2018
Location: Rio All Suites Hotel & Casino, Las Vegas, NV, USA
Viva Las Vegas!
If a kart race in Sin City doesn't excite you, how about Halloween in the city that never sleeps? We've been before and it's a night not to miss, especially if you're a dancing banana just waiting for a breakdown.
Led by Garett Potter, it will be a very similar group that managed the two US Open of Las Vegas races at the Rio in 2015 and 2016 and after a year away from the hotel and casino, we're damn excited to get back there.
Rok Cup USA has been pushing very hard and promising a spectacular show. Currently drawing entries from around the world, it will no doubt have a large following of Vortex Rok racers with strong support from OTK. There could even be a number of drivers who follow up their attendance at the Rok Cup International Final in Italy with a trip to Las Vegas.
We're expecting a good number of Canadian racers as well, and those looking to win a ticket to the race can do so through the Champion Ron Fellows Karting Challenge as well as the OVRP and NOLA Rok Festivals. We're sure there will be some more opportunities to arise as well.
The track will be a temporary setup in the rear parking lot, and while we don't expect to see the layout anytime soon, we're sure it will be a good one.
More information about the race can be found on the Rok Cup USA website, http://rokcupusa.com.

---
ASN Canadian Karting Championships
Date: August 15-19, 2018
Location: Mosport Kartways, Clarington, ON
We really don't need to tell you we are excited about the Canadian Karting Championships each year, but after the success last year at Mosport, we're pumped up a little more than normal.
It will have a different vibe in 2018, given the transition from Rotax to Vortex Rok for the two-cycle racers, but let's be honest, last year it was the Briggs 206 classes that put on the show. Wicked entry lists, drivers from across the country, packs on packs on packs. Last lap battles, surprising winners and a proposal at the podium. Can you really ask for any more?
We know that the event going back to Mosport for the second year in a row may not sit well with everyone, us included, but it is what ASN Canada FIA has done and there isn't much that can change it now. So let's embrace it and build up our season towards Canada's best race of the year. Plus, Mosport Kartways is one of Canada's best karting venues.
If you the racers only had one big race to attend this year, we're hoping it's the Canadian Karting Championships. It is the celebration. It is the National trophy. It is the Canadian Championships.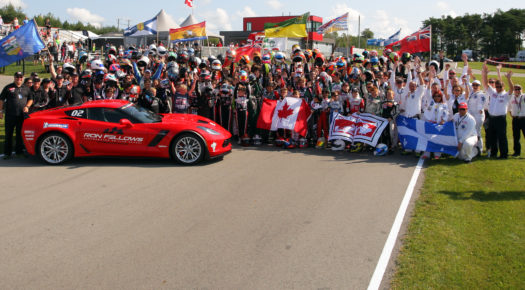 ---
Don't forget to check out our CKN Competitions page for a full schedule of important 2018 race dates and their locations.