After yet another exciting karting season for Canadian's, CKN reflects on their top story lines of 2012 in a 3-part segment. Today CKN will complete it's Top Storylines of 2012 with some great individual efforts. Articles are in no particular order.
---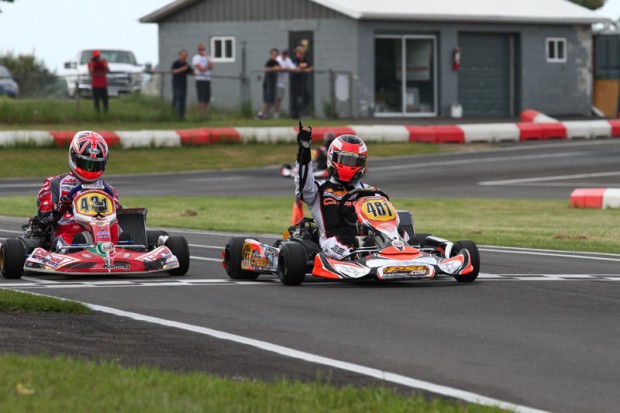 Cooper vs Ouellette: The Battle for Canadian DD2 Supremacy
Canada is recognized around the globe for the depth of its Rotax DD2 field, but in 2012 all eyes were on a pair of two-time Rotax Grand Finals Champions: Pier-Luc Ouellette and Ben Cooper. Ouellette won the opening battles of the Eastern Canadian Karting Championship by sweeping through Goodwood Kartways, but victories by Cooper at Mosport, ICAR and Trois-Rivieres earned him the War. Cooper also went on to take the Canadian title at his new home base, and the pair became Team Canada mates at the Rotax Max Challenge Grand Finals.
---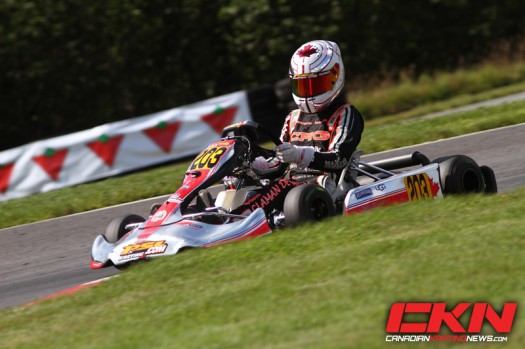 Zachary Claman DeMelo dominates CDN Nationals; forced to withdraw on final day
In one of the most dominating performances through the opening days, Zachary Claman DeMelo appeared to be unstoppable at this years ASN Canadian National Championships. Qualifying on the pole position by four-tenths of a second, DeMelo then won all three heat races in dominating fashion. However, a freak incident in morning warm-up on Super Sunday sidelined the 2012 ECKC Champion as he was unable to repair a damaged go-kart prior to his class leaving the grid for the Prefinal forcing DeMelo to watch the remainder of the event from the sidelines.
---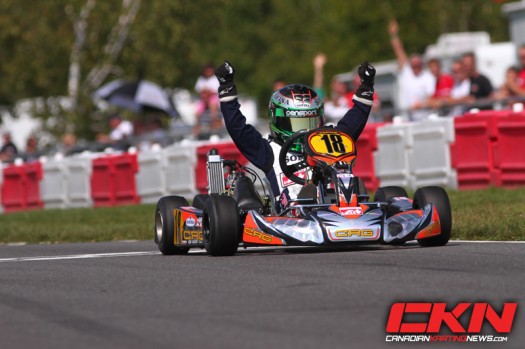 Matthew Latifi dominates in his debut season of Rotax Micro-Max
Throughout the 2012 season, there was one name that stood out from the rest in the Rotax Micro-Max class: Matthew Latifi. The younger brother to well-known Nicholas, Matthew erupted onto the Canadian Karting scene in 2012 and quickly showed the nation that he has the potential to be keep the family name on karting podiums for years to come. Winning the Eastern Canadian Karting Championship and the ASN Canadian National Champions in Micro-Max gave this youngster a great rookie season, and he'll be back to defend them both in 2013.
---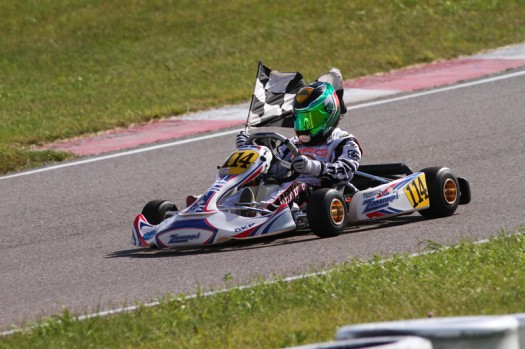 Gianfranco Mazzaferro the top of the Mini-Max Class
There was only one driver able to score three major championships in 2012 in Canada, as Montreal's Gianfranco Mazzaferro dominated the Rotax Mini-Max class everywhere he went. Mazzaferro was able to use consistency to score the Eastern Canadian Karting Championship Mini-Max title, before dominating at the ASN Canadian National Championships. Finally, Mazzaferro closed out his Canadian season winning the Quebec Cup Championship. For 2013, Mazzaferro will move up to Junior and should be a threat from the get-go.
---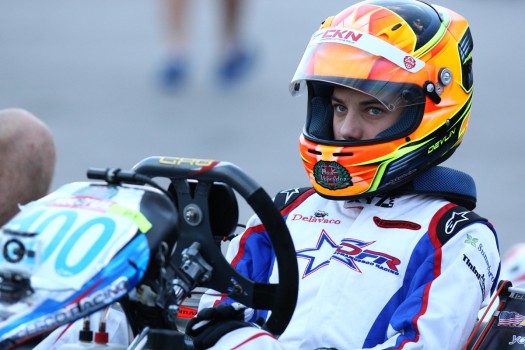 Devlin Defrancesco competes with INDYCAR stars in Brazil
It's not everyday a 12-year old kart racer gets to team up with Formula one and INDYCAR stars for a go-kart race, but for Devlin Defrancesco this dream became reality at this year's Granja Viana 500 in Brazil. Invited to join the Sabia Racing team, Defrancesco was partnered with Tony Kanaan, Rubens Barrichello, and Ana Beatriz for the 500-mile race. Unfortunately, the team was plagued with mechanical issues and scored a DNF. Also in Brazil, Canadian Jamie Riberdy competed out of the same Sabia Racing stable (Team MG Tires), and scored a 16th-place result.
---
Stuart Clark Masters DD2 Masters in 2012
Like his Prime Powersports race team, Stuart Clark continues to develop year after year, even as a Master. 2012 was Clark's year to shine and he did so by dominating the Rotax DD2 Masters division in both the Eastern Canadian Karting Championship and ASN Canadian National Championships, standing on top of the Championship podium in both. Utilizing a new Maranello chassis, after the team made a switch from CRG, Clark never missed a beat.
---
Jesse Lazare becomes first Canadian to win 3 different Rotax titles
With a very dominated and flawless performance at this years ASN Canadian National Championships, Jesse Lazare became the first Canadian to win the Rotax Mini-Max, Junior Max and Senior Max titles. Lazare has had a relatively short career, and will transition to cars in 2013, but not before competing the Florida Winter Tour seeking the Rotax DD2 Championship, the next title on his bucket list.