Features
CKN SKUSA SuperNationals XVI – TAG Classes Preview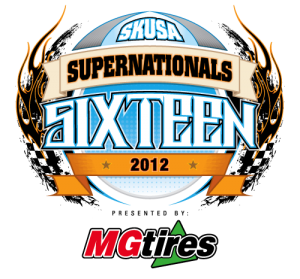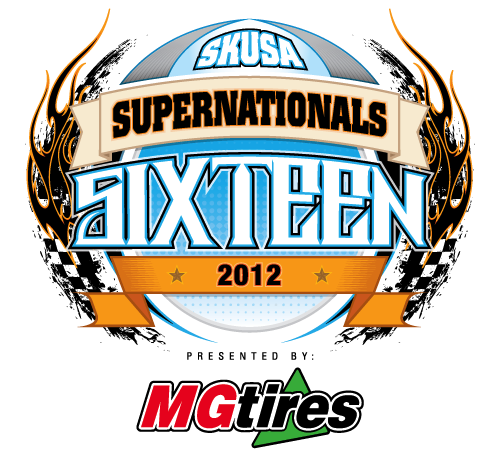 The time has arrived. The SKUSA SuperNationals are finally here; known as the largest karting event in North America. It is the only event that draws the International attention of not only the media, but factory teams and drivers as well. The annual event, in its sixteenth season, returns to the RIO All Suites Hotel and Casino and Las Vegas, Nevada, USA from November 14-18 Once again it has a stacked lineup of classes and kart racers, all seeking SuperNationals glory.
With the Canadian karting season complete, many Canadian teams and drivers make their annual trip to the SuperNationals. Phillip Orcic was the most recent Canadian to top the podium, scoring a very impressive TAG Senior victory last year, fending off 79 other competitors.
Combined, the three TaG classes (not including TaG Masters) at SuperNationals XVI hold 239 of the events official entries, including twenty-seven Canadians.
TAG Senior
If there is one class that may draw more attention than the co-headlining classes of KZ2 SuperPro and S1, it could easily be the TaG Senior division. For the first time ever, SKUSA staff opened up the class above the usual cap of 80, and currently there are 90 drivers on the entry roster. Last year saw Canadian Phillip Orcic take the victor, and with him shifting gears to the KZ2 class, there will be a new champion on Sunday. The class features an incredible group of talented drivers from thirteen different countries, making qualifying and the heat races even more important.
Eleven Canadian's have entered TaG Senior, with five of them aboard Italkarts powered by BC's Italian Motors. Michael Valiante, the first Canadian to win at the SuperNationals, leads his team that includes Scott Hargrove, Adam Isman, Jamie McAllister and Remo Ruscitti. Ruscitti will also be contending for the overall SKUSA Pro Tour TaG Senior Championship.
Four Canadians hail from the province of Ontario as Luke Chudleigh and his Prime Kartsport/Maranello is joined by Cory Cacciavillani (CF Racing/Kosmic), Chad Campbell (Innisfil Indy/GP) and Alejandro Liverant (IPK North America/Praga).
Rounding out the Canadian TaG Senior lineup, BC's Marcus Brodie and Devon Sandeen will both power Checkered Flag Racing/Vemme Karts under the watchful eyes of Vince and Lorenzo Mandarino.
TAG Junior
Once again the TaG Junior class has sold out in Las Vegas. Eighty-two over excited junior drivers will hit the asphalt at The Rio and this class promises excitement. Britain's George Russell is returning to defend his victory from a year ago, while many TaG Cadets/Mini-Max drivers have selected the SuperNationals as the event to step up a division in preparation for 2013.
Nine very talented Canadian's fill the roster in TaG Junior. Two drivers that should have an immediate presence will be Lance Stroll and Zachary Claman DeMelo. The duo hailing from Quebec have competed all year in Europe, Stroll with his Chiesa Corse/Zanardi team, and DeMelo with PSL Karting/CRG.
Two Canadians to keep an eye on will be Devlin Defrancesco (Defrancesco Racing/CRG) and Gianfranco Mazzaferro (Ferrolati Corse/Zanardi). Both will make their 'Junior' debut in Las Vegas, after a spirited season in Mini-Max that saw them go head-to-head at the Canadian Championships.
Other drivers to watch will be West Coast ringers Parker Thompson on a Buddy Rice Karting/Energy Kart, Checkered Flag Motorsports Matthew Moniz aboard a Vemme chassis, Jordan Redlin racing on a Champion Racing/Intrepid, and Alberta's Ethan McDade, who will compete Italian Motors/Italkart. Finally, Ontario's Tyler Ripani completes the Canadian roster aboard his familiar Karts & Parts/LH Kart.
These nine Canadians will have a large crop of International competition, as fourteen countries are represented, including a very large crop from Brazil.
TAG Cadet
The youngest class to hit pavement in Las Vegas will be the TaG Cadet division. Sixty-Seven youngsters are entered in what has been one of the most excited classes since it was added to the SuperNationals roster in 2010. The class utilizes the Vortex Mini-Rok engine package, and continues to build every year.
This year, six Canadian's are entered lead by Ontario's Antonio Serravalle, who will pilot a Pserra Racing/TonyKart. Serravalle has raced all season in Europe, mainly Italy, and brings back plenty of new experience making him a true threat for the podium. Griffin Dowler will join his brother under the Buddy Rice Karting/Energy banner, and looks to build off his 2012 Western Canadian Championship Rotax Micro-Max Championship season. Roman DeAngelis will make his second trip to Las Vegas after making his debut in TaG Cadet last season. After an up and down week, he looks to improve on his result before moving up a division in 2013.
Three of the six Canadians competing hold dual-citizenships and will race representing both Canada and the United States of America. Lachlan Defrancesco has raced all over the world this year with his Defrancesco Racing/Top Kart package, and looks to complete his 2012 racing campaign with podium in Las Vegas. While the D'Orlando brother of Nicholas and Michael enter the event aboard J3 Competiton/Kosmic Chassis.
---
What class are you most excited at this years SKUSA SuperNationals?
KZ2 SuperPro (49%, 50 Votes)
TaG Senior (25%, 26 Votes)
TaG Junior (16%, 16 Votes)
TaG Cadet (5%, 5 Votes)
Other (5%, 5 Votes)
S1 (1%, 1 Votes)
S2 (0%, 0 Votes)
Total Voters: 103

Loading ...
---
To read the CKN Preview for the shifter kart classes, click here.
Beginning Wednesday November 14, CKN will be trackside in Las Vegas covering the entire event. Be sure to 'like' our Facebook Page, and/or follow us on Twitter for updates as they happen. CKN will also have photo galleries and more as the event progresses.