CKN Chatter
CKN Chatter: Mike Rolison – Rotax CAN-AM ProKart Challenge
The Rotax CAN-AM ProKart Challenge hit the ground running last year during it's inaugural campaign. It's back for 2014 and looking bigger and better and we caught up with the man making it all happen, Mike Rolison.
A former karter, who now runs a race team, promotes an international championship and does just about everything he can to support the sport we all love, is a very busy guy. But taking a moment while at the Florida Winter Tour in Orlando, Rolison answered the burning questions we had about him, his championship and his race team for our latest instalment of CKN Chatter.
---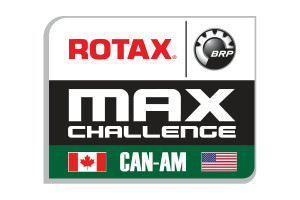 For those in the CKN Nation that don't know much about the Rotax CAN-AM ProKart Challenge, can you give a quick overview of the series?
It's a four race series based out of the Pacific Northwest featuring two of the best karting programs in North America, Rotax and SKUSA. We have races in Oregon, Washington, and Western Canada [British Columbia]. We have four Rotax Grand Final tickets available to the winners and priority pre entry for the SKUSA SuperNationals.
And what about yourself, you had quite the karting career, tell us a bit about your racing background?
I started in 1990 at 13 years old. First time coached drivers in 1999 and won some national championships in 2000-2001. Won Rotax US Nationals in 2006 in Senior Max. I started my company Rolison Performance Group (RPG) In 2002.
Last year was the inaugural year for the Can Am, how did it go? Did it meet your expectations?
Fantastic. Exceeded expectations and now I've raised the expectation. I expect more this year of myself and staff. I expect to provide better overall racing, better prizes, and most importantly more fun throughout the new season.
Was there any big learning experiences you encountered in your first year a series promoter?
It takes a lot of manpower and resources to put on a well run event. I've gained more respect for the promotors like FWT, Challenge of the Americas and Tom's crew at the Supernats. Every event I go to now I look for ways to learn and improve the Can-Am program.
What is in store this year for the championship? Is there anywhere in particular you have focused your efforts to make it better?
Increased prize package for the year. Focusing efforts on having a well rounded program with shifters and Rotax racers.
You have some awesome prize packages and incentives to race at the Can Am this year, can you tell me about them?
Yes Cody I can. We are offering to Rotax class winners in DD2, Senior MAx, Junior Max, and DD2 Masters a ticket to the Rotax Max Challenge Grand Finals event coming up this fall. Also if you race all the Pro KArt Challenge races you automatically have the opportunity to partake in the priority pre entry program for the SuperNationals in Las Vegas. After the July race (3rd round) we will take the points leader in Micro and Mini and award them a paid entry into the Canadian or USA Grand Nationals. The series champion in Rotax Masters also gets a paid entry and transportation to the Rotax Pan American Championship in October.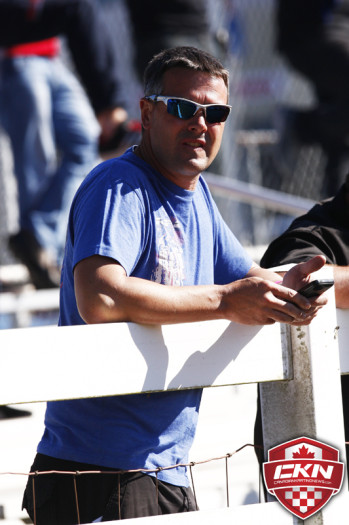 We've heard some teams have already committed, who has already confirmed their teams presence?
RPG, Black Flag, 2 Wild Karting, BBR, Kevin Glover Karting, CRG West, Steve Rickman and The Race Lab, CMC, Roger from Kart-O-Rama. Hopefully more. There are a lot of teams out there and we would love to see them all at our events.
How does combining both the Rotax and SKUSA programs help the series?
It gives everyone a place to race with a professional run series and staff. We have formed the new Briggs LO206 class because it is a great way to introduce racers to the Cam-Am at a reasonable price point.
The series will visit four tracks with four very different layouts. What does each track have to offer?
Tri-Cities has a lot of history. Been around almost 30 years and is a staple in the Pacific Northwest race programs, including hosting an IKF Grand Nationals.
The Mac track is a newer formed track and offers a freshly repaved racing surface and will offer the drivers their highest average speed per lap.
Pat's Acres is a legendary facility known to SKUSA aficionados, WKA races and the best of IKF. They are celebrating 50th anniversary this year. Our race director owns it and we are very excited to help celebrate this milestone.
Greg Moore Raceway is most infamous track in Western Canada, everyone loves to race at Chilliwack. Its named in memory of one of the greatest Canadian drivers of all time Greg Moore and you couldn't ask for better action on track.
Can drivers register online for the first event in Tri-City, Washington?
Yes they can. Online registration opens early next week. Visit www.rotaxcanamprokartchallenge.com for detailsThe schedule has changed up from last year. What pushed you to move the Canadian event to the season finale instead of the season opener?
The racing and the support was so strong last year that we thought there was no better way than to cap off the season with a great event at Chilliwack.
With the Western Canadian Championship holding an event in Chilliwack, BC the week before your Chilliwack event, are you hoping to have WCC racers compete in your event as well as CAN-AM drivers compete in the WCC?
Absolutely we are. For the Cam-Am racers it's the perfect opportunity to test in race conditions before our event. For the WCC drivers it gives them a chance to see how they stack up against the Ca-Am drivers. I'd love to see all our eligible racers enter the WCC and all of their guys do the same for Can-Am. Weather will be perfect why not make a week of it.
As a series promoter and a race team operator you see karting from many different angles, what is your current perspective on karting and how do you think we could improve it?
Ha, thats a hard one. Karting is very expensive. As a promoter I try and help the racers get them to more races. Thats why we are offering a couple tire programs to save a few bucks in both Rotax and SKUSA classes. Check the site or ask me for details. Also fewer classes would be helpful. I really like the SKUSA and Rotax programs because we don't have 20 classes running every day.
What has been your most memorable event as part of the karting industry? (Team or driver victory, event or award, etc)
Man I've seen a lot of races over the years. I'd say coolest event 'Ive seen was the WSK Series in New Jersey. It was awesome to watch those dudes throw down there. And it is hard not to look forward every year to the SuperNationals and Rotax Grand Finals. Watching the best drivers in the world compete is humbling and I'm always impressed.
Finally, anything want to mention to the CKN Nation?
We really want to invite the Canadian racers out to our events. I think they will find a well run program at great venues with lots of competition. The talented drivers in the series will supply great racing all year long. Your readers should come check us out. They wont be sorry.
For those looking for more information about the Rotax CAN-AM ProKart Challenge, be sure to check out their website www.rotaxcanamprokartchallenge.com.