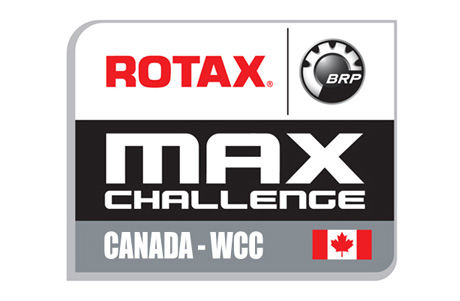 The 2013 Western Championship will be different this year as it will become a single event as we have for the ASN Canada FIA national championship or the Pan-American challenge for example. The focus for the 2013 season will be aimed on the clubs championships and the WCC final will be the main event of the Western racing season. "According to the results of the survey conducted at the end of the 2012 season, it was clear that time and money requested to travel and race the Western Canadian Championship, because of the distance between each venues, was a problem for many competitors. Also, kart clubs were suffering of this situation. The new format will bring back many drivers to club racing and because people will have only one trip to organize, this will attract more people for a better attendance to the event" says Patrick Moreau, coordinator of the WCC.
The 2013 WCC final will be presented on July 26 – 28th on a location to be announced in the next weeks. "This event will be different compared to what competitors where used to see at the WCC. Concentrating on one event will allow us to prepare something even better".
Of course, all Rotax classes will be on the program. Micro-Max, Mini-Max, Max Junior, Max and DD2. Seats for Team Canada will be awarded at WCC final event: "The champion of the Max Junior and Max classes will receive an invitation to join Team Canada and participate at the 2013 Rotax Grand Finals in New-Orleans next November. But I am very proud to announce that three Micro-Max and three Mini-Max drivers will also have the opportunity to participate at the 2013 Grand Finals because the event is presented in North America. Having the chance to race in an international event with 356 entries and see the best drivers in the world is the experience of a lifetime for these kids. For the other classes, we are working to offer interesting prizes" added Patrick.
Drivers will have to race in three race events of the same kart club championship or 5 events from different eligible racing series to be eligible to participate at the 2013 WCC championship. All kart clubs following the 2013 Canadian RMC regulation will see their races counting as an eligible series. Depending of the location of the event, support classes may be added to this program.
Further details will be announced soon. Visit www.maxchallenge.ca periodically or become a fan of the Canadian Rotax Max Challenge Facebook page at www.facebook.com/rmc.canada
---
Finale du Western Challenge Championship 2013
Le championnat Western Challenge Championship sera différent cette année en ce qu'il s'agira d'un événement unique similaire aux Championnats Canadiens ASN Canada-FIA ou au Pan-American Challenge par exemple. Pour la saison 2013, le focus sera mis sur les championnats de clubs et la finale du WCC sera l'événement culminant de la saison. "Tel qu'il est apparu du sondage que nous avons fait à la fin de la saison dernière, il était clair que le temps et l'argent requis pour participer au WCC, en raison de la distance entre les pistes, constituaient un problème pour plusieurs compétiteurs. De plus, les clubs souffraient de cette situation. Le nouveau format incitera les pilotes à compétitionner au niveau club et le fait qu'ils n'aient qu'un voyage à planifier, attirera plus de compétiteurs à la finale" de dire Patrick Moreau, coordonnateur du WCC.
La finale du WCC 2013 sera présentée du 26 au 28 juillet, le lieu demeurant à être annoncé dans les prochaines semaines. "Cet événement sera différent de ce que les compétiteurs sont habitués de voir au WCC. Le fait de pouvoir se concentrer sur un seul événement nous permettra de préparer un événement encore meilleur."
Bien sûr, toutes les catégories Rotax seront au programme: Micro-Max, Mini-Max, Max Junior, Max et DD2. Des places pour Team Canada seront attribuées lors de la finale du WCC: " le champion en Max Junior et en Max recevrons une invitation à se joindre à Team Canada et à participer à la finale mondiale du Challenge Rotax Max qui aura lieu en Nouvelle-Orléans en Novembre prochain. Je suis aussi très fier d'annoncer que trois pilotes de la catégorie Micro-Max et trois de la catégorie Mini-Max auront aussi l'opportunité de participer à la finale mondiale dû au fait que l'événement est présenté en Amérique du Nord cette année. Avoir la chance de compétitionner dans un événement international ayant 356 inscrits et de voir les meilleurs pilotes au monde est toute une expérience pour ces jeunes. Pour les autres catégories, nous sommes à travailler pour offrir des prix intéressant" d'ajouter Patrick.
Pour être éligible à participer à la filiale mondiale, les pilotes devront participer à trois courses d'un même championnat de club ou à 5 courses de différentes séries éligibles. Tous les clubs qui respecteront la réglementation 2013 du CRM Canadien verront leur championnat reconnu comme une série éligible. Selon l'endroit où aura lieu cette finale, d'autres catégories pourront être ajoutées au programme.
Plus de détails seront annoncés prochainement. Visitez www.maxchallenge.ca régulièrement ou devenez un fan de la page Facebook du Challenge Rotax Max canadien www.facebook.com/rmc.canada