Latest News
Western Canadian Championships: Supplementary Regulations and Online Registration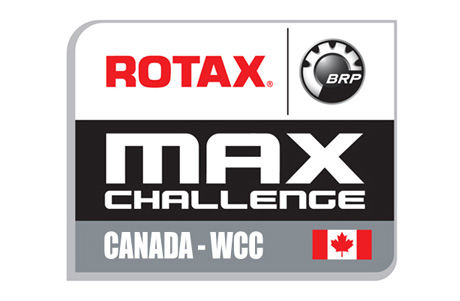 The 2013 WCC final event will take place on July 26-28 in Warburg, Alberta. This event will crown the Western Canadian Champions and will decide who will join Team Canada in the Junior Max and Senior Max classes for the 2013 Rotax Max Challenge Grand Finals. In addition, the top three drivers in Micro-MAX and Mini-MAX classes will receive an invitation to participate at the Nola Micro & Mini Invitational which will take place during the Rotax Max Challenge Grand Finals next November in New-Orleans, USA. The winner of the DD2 class will be invited to race at the 2013 ASN Canada National Championships in Stouffville, Ontario next August.
The Warburg race track is the home of the Edmonton and District Kart Racing Association. The new track is 1,19 km long and was completed in September 2010. Since 2010, the facility received numerous improvements. For example, the paddock area provides electricity and the club is actually building a brand new covered technical area and permanent washrooms.
Rotax classes are Micro-MAX, Mini-MAX, MAX Junior, MAX, MAX Masters and DD2. Briggs & Stratton and Outlaw (Honda) classes are Junior 1, Junior 2 and Senior.
Please note that Rotax DD2 needs a minimum of 10 entries at the closing of the online registration to stay on the schedule. If at the closing of the registration we do not have at least 10 entries, the class will be dropped and registered DD2 competitors will be refunded.
Before registering, please read the Supplementary regulations for the event, the answers to your questions are probably there and this will help you to understand the elements of the entry form.
Speaking of the entry form, the registration must be done online and will close on July 17th at 5 pm (Pacific time). The reason why we are asking competitors to register in advance is to help us to prepare the best event as possible and make sure that we will have the exact number of tires and be able to plan the paddock space allocation. We must be able to have a good idea of the number of competitors for all the services (food, garbage, etc). It is also important for us to know if we have to work on a new version of the schedule in case some classes have many entries. Events like these cannot be prepared in 24 hours. Late registration will be possible at the track on July 25th but a late entry fee of $50 will apply.
Don't forget to book your accommodation. The special rate for the WCC is guaranteed until July 5th. See WCC HOTEL
Eastern and US competitors are welcome. See the 2013 RMC Sporting Regulations for Canada for details regarding eligibility.
Complete details regarding the WCC final event are available at www.maxchallenge.ca/wcc/