Canada has added two more members to their roster for the 2016 Rotax Max Challenge Grand Finals over the weekend as Jeff Kingsley secured his invitation as the championship points leader in the US Open Rotax DD2 class, while Marco Signoretti was awarded the Rotax DD2 ticket for the Florida Winter Tour after champion Oliver Askew turned it down. Both drivers will compete this October in Italy as part of the 17th annual event.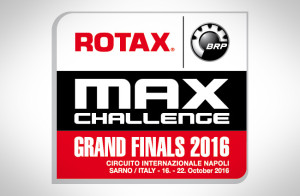 Kingsley and Signoretti are the first two DD2 drivers on Team Canada and they join Samuel Lupien (Junior) and John Cariati (DD2 Masters) who qualified via the US Open Championship Finale in Las Vegas last November.
We caught up with both drivers and asked them how it feels to secure their positions on Team Canada so early in the season.
"Getting a ticket this early really just takes a lot of weight off the shoulders. It is an incredible feeling to see that hard work pays off, and it is even better when it comes so early on. This only encourages me to win even more, as my plan is to secure 3 more championships this year. I would also like to congratulate Marco on securing a ticket on Team Canada as well. It will be nice to have another friend in the DD2 category and it will be interesting to see how he adjusts to the European style of driving. I have never felt more confident in my driving so I know this will be a record year for myself and my team PSL."
– Jeff Kingsley
"When Darren White called me and told me that I acquired the ticket I was ecstatic. It feels great knowing that I have a ticket and it definitely relieves some pressure in the our current championship, but we will still be pushing hard for wins in ECKC as well as at the Nationals."
– Marco Signoretti
With all four drivers earning international tickets, Team Canada still has eight tickets up for grabs and will award their national tickets to the champions (Junior, Senior, DD2 and DD2 Masters) in the Eastern Canadian Karting Championship and the ASN Canadian National Karting Championships.
Also, for the first time ever, the Rotax Max Challenge Grand Finals will host an international grid for the Rotax Micro-Max and Mini-Max categories. Team Canada will send one driver in each category after the culmination of the ECKC and Nationals.