Latest News
SUPERKARTS! USA Moves 2013 SpringNationals to Tucson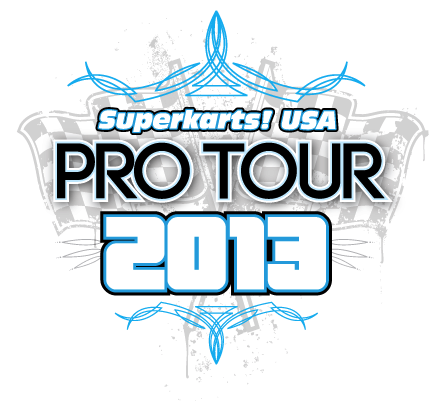 April 12-14 event shifts south to Musselman Honda Circuit to host event for second time, one California ProKart Challenge location changed as well.
Per the 2013 schedule, Superkarts! USA is just three months away from kicking off this year's SKUSA Pro Tour program in Phoenix. However, due to disappointing circumstances, SKUSA must now relocate the event. Originally scheduled for the PKRA facility in Phoenix, Arizona for the April 12-14 weekend, SKUSA has been forced to make a change in location to the Musselman Honda Circuit, located outside Tucson, Arizona — site of the 2011 SKUSA SpringNationals. The three-day event that hosts the first two rounds of the SKUSA Pro Tour will remain on the same weekend as scheduled, just a few hours further south than originally announced.
"First off, I'd like to apologize to our racers and teams that support the SKUSA Pro Tour," stated Superkarts! USA President Tom Kutscher.  "We set our schedule well ahead of time, and unfortunately issues came up that forced us to make this move.  After a successful SpringNationals at the PKRA course in 2012, we agreed to return for this coming year. Things were moving in the right direction, until a recent decision made by the PKRA Board of Directors did not uphold the terms we presented to them for hosting the SpringNationals 2013. This forced us to move the event, and Tucson was the obvious choice, as Charlie and the entire Musselman Honda Circuit staff have welcomed us back. We understand that teams and drivers have testing schedules and that travel arrangements have to be made – this is why we wanted to alert everyone as soon as this decision was made."
With the change to the SKUSA Pro Tour schedule, Superkarts! USA has also made an adjustment to the schedule for the California ProKart Challenge, which was to visit the same PKRA facility. That event – originally scheduled for March 1-2 – will move to the kart track at Willow Springs International Raceway in Rosamond, California. The remainder of the six-race California PKC series remains unchanged, scheduled to open on February 1-2 at the Buttonwillow Raceway Park in Buttonwillow, California. The now second weekend at the Willow Springs course on May 31-June 1 will be contested in the reverse direction.
"It was our original goal to expand our California ProKart Challenge into Arizona to help further build the SKUSA name in the state – as we have a number of racers and teams that call the state 'home' – in addition to being able to provide a SKUSA Pro Tour warm-up event. Unfortunately, the change to the Pro Tour location necessitated an adjustment to our PKC plan. This year's schedule is similar to that of last year, with six challenging courses."
The 2013 program of the California PKC is projected to award over $70,000 in prizes this season – including prizes from MG Tires, VP Fuel, Mothers Polish, and Honda Performance Development (HPD), along with trips to the Granja Viana 500 and Rok Cup International Finals events – while also providing the lowest 'cost per lap' ratio anywhere in the state of California. The SKUSA SuperNationals XVII Priority Pre-Entry Program and guaranteed starting positions on SuperSunday for all ProKart Challenge champions are other compliments while racing the California ProKart Challenge in 2013.
Pre-entry for the opening round of the California ProKart Challenge is available now at www.skusastore.com, with registration forms for the 2013 SKUSA SpringNationals to be made available by March 1. Superkarts! USA would like to remind competitors to send in their membership applications and license renewals for the 2013 season, as well. Make sure to check www.superkartsusa.com for more news on the SKUSA Pro Tour and all of the ProKart Challenge events in your area, as well as updates on Twitter at @SuperKartsUSA and at Facebook.com/SKUSA.
###
About Superkarts! USA:
Established in 1995, Superkarts! USA is dedicated to shifterkart and TaG racing and is the leader in the field, currently promoting five regional racing series. Racing programs are currently running in Arizona, California, Colorado, Hawaii, Indiana, Iowa, Missouri, and Utah, in cooperation and support from official tire supplier MG Tires. In 2013, the organization will be promoting the fourth edition of the SKUSA Pro Tour, which features a pair of major events in Arizona and Colorado, all leading up to the annual SKUSA SuperNationals, the biggest shifter kart race in the world, held every November in Las Vegas, NV.  For more information on SKUSA, please visit www.superkartsusa.com.
By: SuperKarts USA!