News
PR: TRAK Championship "Night Race" Preview: Greenblock Grand Prix Under the Lights presented by Packedge Storage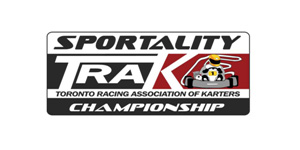 Considered by many as one of the best events of the year, the 2012 edition of TRAK's annual Night Race promises to build on that reputation. With new title sponsorship on board, the Greenblock Property Services Grand Prix Under the Lights presented by Packedge Storage looks to yet again raise the standards of kart racing in Ontario.
"The Night Race is definitely a crowd pleaser." explained TRAK President Daniel Di Leo. "The race continues to get bigger and better every year. With major sponsorship on-board yet again, we feel this event will exceed all expectations. PackEdge Storage has once again stepped up to the plate and will support the event by awarding a set of tires to the winners of both the biggest Junior class and the biggest senior class, and with additional support from Greenblock Property Services we look forward to another great event giving back to the karters."
This year's event will follow the same successful format of the past. Registration will open at 12:00pm, with the mandatory Drivers Meeting scheduled for 1:30pm. Official practice will kick off at 2:00pm and racers will enjoy extra track time with two practice sessions, qualifying, pre-final and of course the heavily anticipated finals under the lights.
Traditionally the event concludes with a COMPLIMENTARY CORN ROAST/BONFIRE (Provided by the Boyle Family) and an INCREDIBLE FIREWORKS SHOW(Performed by the Signoretti Family) for everyone in attendance to enjoy.
The race will take place this Saturday September 8th at Goodwood Kartways. The facility will run the Long Track Reverse configuration and additional practice will be open on Friday September 7th from 10am-5:30pm. Huge fields are anticipated as TRAK and MIKA join forces in this interclub race special. Visiting club members are welcomed.
Participants are encouraged to dress appropriately and plan ahead. Extra pit lighting is highly recommended and camping will be available to all participants through Saturday night. For complete event details and more information on the Toronto Racing Association of Karters please visit www.trak.ca or call Goodwood Kartways at 905.640.5278.