News
PR: Standout Weekend for SH Karting Pilots at Eastern Canadian Karting Championship Goodwood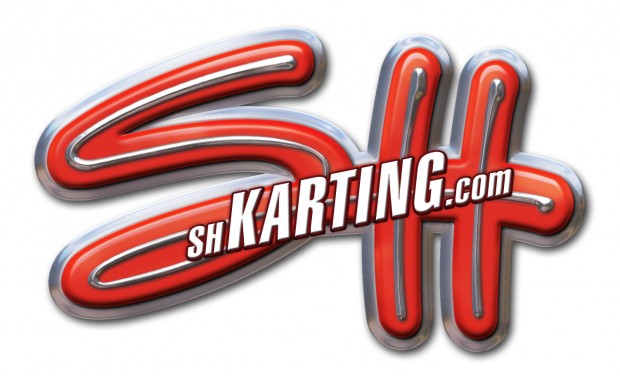 The SH Karting racing team travelled to Goodwood Kartways just north of Toronto, Ontario for the second round of the 2013 Eastern Canadian Karting Championship. Facing some of the best kart racers from across the country, SH Karting drivers aboard Zanardi Karts showed great pace throughout the entire weekend and capped it off scoring by three victories on Sunday in all different class disciplines.
"This weekends race results are a result of the hard work and preparation the entire team and crew has put forth," explains SH Karting team manager Sacha Gagnon. "The support we have from Dino Chiesa as well as the recent addition of Alex Vincent to the crew has helped develop our drivers to perform at their best."
Kicking off Sunday's three-victory performance was 2012 Rotax Junior Canadian Champion Tommy Lemaire-Ouellet. Taking on the 31-kart Briggs & Stratton class, Lemaire fought hard all the way to the finish, driving a very smart race before making his pass to the lead with two laps to go en route to victory. Lemaire-Ouellet also drove through the field in the Saturday Final to finish fourth after qualifying on the pole-position and being spun out on the first lap of the Pre Final.
"Tommy has been very quick in both his Rotax and his Briggs this year," continued Gagnon. "He raced a very smart race on Sunday after having his chances taken away on Saturday. His Zanardi Kart worked excellent and he scored the victory."
Next up, Alexander Lacroix took on one of the toughest Rotax Junior grids Canada has ever seen with many International drivers joining in the weekends action. Lacroix drove from eighth to win the Pre Final on Sunday, then like his teammate Lemaire, he raced very smart in the Final, avoiding the trouble and accidents. Getting out front by the halfway mark, he never looked back as he drove away from his competition en route to victory.
"I am so proud of Alexander. The Rotax Junior class is so tough and he remained calm all weekend long, raced smart and was rewarded with the victory on Sunday."
Finally, in Rotax Mini-Max Charles Deschenes was victorious in the Sunday Final. After getting a great start and taking the lead into corner one from his second-place starting position Deschenes never looked back, not even to see his competitors duking it out. Deschenes also stood on the podium on Saturday, finishing in second place.
"Charles ran a great race from start to finish. The Mini-Max class may not be that big, but it is definitely tough with Canada's best racers."
SH Karting Zanardi Kart drivers also stood on the podium this weekend in every class they entered at Goodwood. Thomas Nepveu was third in Rotax Micro-Max on Saturday and he backed it up with a fourth on Sunday. Also in Micro, Alexandre Legare was fifth and sixth. In Rotax Senior, Maxime Couturier scored an impressive third place podium finish on Saturday while placing sixth on Sunday, two positions behind his SH Karting teammate Steven Szigeti who finished fourth. In Rotax Junior, Alexandre Couturier had a good weekend finishing ninth and seventh on Saturday and Sunday respectively.
Gagnon went on to say, "Overall I am very happy with our SH Karting drivers. They all performed at their best and proved the Zanardi Kart is one of the best out there. We can't wait to come back to Goodwood and fight for the National Championships in August."
For more information about SH Karting and the Zanardi Kart brand, be sure to visit their website, http://shkarting.com