News
PR: SKC & TKC HOST NIGHT RACE AT SUTTON SPONSORED BY C. R. S.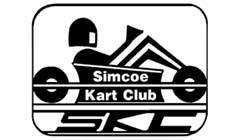 This Saturday, Sept. 1, the Simcoe and Toronto kart clubs are hosting a special night race at 3-S Go Karts in Sutton.  The event is sponsored by Paul Cormier and Contractors Rental Supply.  The Stuart Drummond family is sponsoring a really cool "Prize Hunt" for the Novice class racers.  SKC is also serving a special birthday cake.  SKC members participating at this event will be awarded an extra 25 bonus points towards their yearend championship points.
The track configuration is Schumacher, and will be raced in the counter clockwise direction.  The Driver's Meeting takes place at 5:45 pm.  Qualifying starts at 6:00 pm, following by the pre-finals, and finals.
The practice and entry fees are waived for all SKC members that have purchased the club's Race for Free with SKC! package.   For all others: Saturday's open practice starts at 9:00 am until 5:30 pm.  The cost is $50.00.  The night race entry fee is $75.00 per class.
As always, the track is open for practice all week, and camping is free.  We welcome all ASN Canada affiliated club members to come and race with us this Saturday at SKC's first annual night race.
Just a quick reminder for all of the Novice class parents to please pack a flashlight so that your racer can find as many goodies as possible during the "Prize Hunt".   Each of the Novice class racers will receive trophies.  The 50 / 50 draw tickets will be on sale at Registration.  Also, please be mindful that this is a night race and that we should all be dressed in bright reflective colours.
Related Links:
http://www.ContractorsRentalSupply.ca
http://www.TorontoKartClub.com