News
PR: SKC Spring General Meeting is Sunday, March 23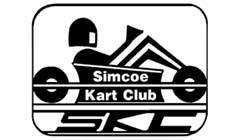 The Simcoe Kart Club Spring General Meeting takes place this Sunday, March 23, at 401 Indoor Mini-Indy, 37 Stoffel Rd., Etobicoke, from 12:30 pm till 4 pm.
Please sign in upon arrival so that you receive your 25 bonus points towards your 2014 Class Championship points.
Please take advantage of the $50.00 savings when you purchase your SKC membership on Sunday.
As announced at the Fall General Meeting, SKC will include the Briggs Junior
and Senior classes. This addition will be reflected in the SKC 2014 Supplementary Regulations to be posted on the http://www.SimcoeKartClub.com website.
Registration forms for SKC's Sunday, April 13, Driver & Mechanic Training Day, will also be available. The training day is mandatory for all Novice, first-year Junior Lite, and Rookie racers.
Please note that the BSRKC Series will have officials on site to accept 2014 kart number registrations.
We invite all karters to attend this meeting. Please come and enjoy the complimentary coffee and donuts, and get up to date with the all of the Simcoe Kart Club news.
See you there!