News
PR: SKC Race 7 with TKC this Sunday, July 15, in Sutton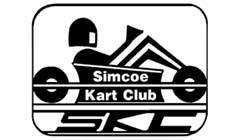 The Simcoe and the Toronto kart clubs continue their very successful  joint races at 3-S Go Karts in Sutton this Sunday, July 15, 2012.  3-S Go Karts is the race day sponsor and, as usual, trophies, draw prizes, and a repeat of the 50 / 50 draw, will take place once again.  We invite all ASN Canada affiliated karters to join us for our brand of exciting racing that we always cap off with lots of trophies and draw prizes.
The track has been set up in the Villeneuve configuration in the clockwise direction.  Open practice is available all week and there is no charge for camping.   SKC members that have purchased the Race for Free with SKC! special offer, (which waives the club's race day entry fees, and the track's practice fees), just need to sign the waiver and receive a wristband upon arrival.  For all others, the practice fee is $50.00 a day per kart, and the race day entry fee is $75.00.
Please see Lynda Chiovitti to pre-register for the BSRKC Canadian National BEAR HUNT races at Shannonville Motorsport Park.  Also, grandstand parking is still available.  All racers that pre-register receive VIP status and avoid the line ups.  This wee bit of due diligence assures that you'll be on the SMP track as quickly as possible.
On another wee note….  We would like to take this opportunity to once again THANK! Geordie Ledson and Cavalier Transportation Services for the very cool draw prizes they sponsored at their July 8 race.  The trophies, the Junior class toys, the two Wonderland tickets, the two Toronto Argonauts tickets, and the two Director's chairs, were very much appreciated by all of the day's winners.  Ditto the six KJ Beamish baseball caps that Bob Staples donated.  And, not to be forgotten, our congratulations to David Conquer for winning the 50 / 50 draw and taking home the $226.00.
We've completed our preparations for this Sunday's races at 3-S Go Karts now all we need is you to continue the exciting racing and to be there to collect the trophies and generous draw prizes when the racing is done.
We wish you good luck and safe racing!!!