News
PR: SKC Race 11 double header sponsored by Butler Engines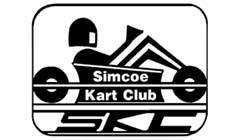 Simcoe Kart Club is proud to welcome Glenn Butler and Butler Engines as the club's sponsor at the Sunday, Aug. 26 double header races at 3-S Go Karts in Sutton.  As befitting the welcoming back of a renowned racer, and first time sponsor, the club has decided to add a couple of new twists to the schedule.
The day will be comprised of two separate race events.  The morning races will be contested on the Tracy track in the clockwise direction.  The track configuration and direction for the afternoon races will be selected by a draw at the Driver's Meeting from the remaining layouts of MONTOYA, SENNA, SCHUMACHER and VILLENEUVE.
The morning race day format starts with practice, qualifying, pre-final and finals.  This is followed by a 1 hour lunch break.
The afternoon races start with practice, an inverted grid pre-final, and then the finals.  Please note that the inverted grid is determined by the reverse order of the last race (finishes) from the morning races.
These new twists will certainly tests everyone's skills and demonstrate just how adaptable the drivers and their mechanic are when faced with just one hour to make the necessary changes before the afternoon schedule starts.   With double the points on the line towards Simcoe Kart Club's championship titles, and the 10 karat with 15 diamonds solid gold rings to be awarded to the champions at the club's yearend banquet, it will be interesting to watch who will make the most of this challenging format, and subsequently succeed in doubling up their points.
The track is open for practice all week, and camping is always free.  We welcome all ASN affiliated club members to come and race with us this Sunday.  For SKC members that have purchased the Race for Free with SKC! package, both the entry and practice fees are waived.  For all others, the daily practice fee is $50.00, and the race day entry fee is $75.00.
So come on out and race with us this Sunday at 3-S Go Karts where SKC's brand of camaraderie, hospitality, and great go kart racing go hand in hand.
See you there!!!