News
PR: SKC and TKC Present the 3rd Annual KARTfest Thanksgiving Enduro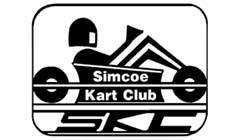 On Sunday, October 6, the Simcoe and Toronto kart clubs will host their 3rd annual KARTfest Thanksgiving Enduro at 3-S Go Karts in Sutton. Besides a full schedule of four cycle enduro racing, this special event includes a complimentary "cooked on site" turkey lunch, a 50 / 50 draw, special draws for six Butterball turkeys, and of course, Bill's famous libations. This is another special event that everyone can look forward to, thanks to the generous support from Dominator Racing Engines and George Conquer, Bass Pro Shops and Patrick & Wayne Larmour, Bill Chiplakov, Geordie Ledson, Anand Mohan, and Bob Staples Racing.
The event will proceed as follows on the full Senna track in the counter clockwise direction: (Please visit the Simcoe Kart Club website and click on the TRACKS link to view the Senna layout).
REGISTRATION: 7:00 am (Pre-Registration is available on Saturday from 11 am – 5 pm)
DRIVERS MEETING: 8:45 am to 9:00 am
PRACTICE: 9:00 am to 10:00 am
NOVICE: 10:00 am to 10:30 am
SENIORS & MASTERS: 10:45 am to 11:45 am (Scored Separately)
COMPLIMENTARY LUNCH BREAK: 12:00 pm to 1:00 pm
JUNIOR LITE & JUNIOR HEAVY: 1:15 pm to 2: 15 pm (Scored Separately)
All classes will undergo technical inspections.
CLOSING PRESENTATIONS with TROPHIES & DRAWS: 2:45 pm
ENTRY FEES: Paid to Simcoe Kart Club: $80.00 each, or $40.00 each if the kart is shared by two racers in the same class.
MANDATORY PIT STOP: To be announced at the Drivers Meeting. (Hint: Bring your tire tools)
Every paid entry is automatically included in the draws for the six Butterball turkeys. And for those that really enjoy a game of chance, the Simcoe Kart Club will have 50 / 50 tickets on sale all day.
On Sunday, October 6, the SKC and TKC members look forward to welcoming their fellow go kart racers, families, and friends, at 3-S Go Karts in Sutton, for a very special day of exciting enduro racing and hospitality that celebrates the Thanksgiving holiday.
On another note: As mentioned during the Drivers Meeting at the SKC race on Sept. 29. The Simcoe Kart Club yearend banquet tickets will be available for purchase on Saturday, Oct. 5.
See you there!