News
PR: SKC and TKC Present the 2nd Annual KARTfest Thanksgiving Enduro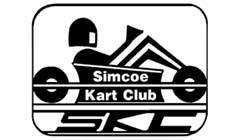 In 2011, Simcoe Kart Club and Toronto Kart Club organized the first KARTfest Thanksgiving Enduro special event at 3-S Go Karts in Sutton.  The event combined spirited racing and great sportsmanship with a complimentary lunch and refreshments, and was a real highlight for all that attended. It was so successful that both clubs decided they had to do it again!  This year, the 2nd Annual KARTfest Thanksgiving Enduro is scheduled for Sunday, October 7, and once again it will take place at 3-S Go Karts in Sutton.
Several generous sponsors have really stepped up to the plate to make the enduro a can't-miss event.  There will be plenty of draw prizes courtesy of Peter Geer & 401 Dixie Nissan / Infiniti, Chip's Garage & the Brutzki family, Patrick Larmour, Geordie Ledson, Anand Mohan, and the Makos family.   SKC is sponsoring Butterball turkey draw prizes.  The day will feature a complimentary lunch menu that includes both cooked on site turkey on a bun sandwiches, and a separate meat BBQ sponsored by Karlovo Inc.  And of course, Bill Chiplakov will complete the trimmings with his now famous complimentary adult beverages.
The Sunday, October 7 special event will be the SKC and TKC's way of celebrating the Thanksgiving holiday, bringing together their members, families, and friends, and giving them the opportunity to invite all go kart racers to come and enjoy their style of exciting racing, hospitality, and special camaraderie.
The SCHEDULE for the special event will proceed as follows on the full Senna track in the clockwise direction:
REGISTRATION: 7:00 am to 8:45 am (Pre-Registration is available on Saturday from 11 am – 6 pm)
DRIVERS MEETING: 8:45 am to 9:00 am
PRACTICE: 9:00 am to 10:00 am
NOVICE: 10:00 am to 10:30 am
SENIOR MEDIUM & MASTERS: 10:45 am to 11:45 am (Scored Separately)
COMPLIMENTARY LUNCH BREAK: 12:00 pm to 1:00 pm
JUNIOR LITE & JUNIOR HEAVY: 1:15 pm to 2: 15 pm (Scored Separately)
CLOSING PRESENTATIONS with TROPHIES & DRAW PRIZES: 2:45 pm
ENTRY FEES: Paid to Simcoe Kart Club: $75.00 each, or $50.00 each if the kart is shared by two racers in the same class.
MANDATORY PIT STOP: To be announced at the Drivers Meeting.
Every entry will receive a ticket for the prizes and the turkey draws.  Additional tickets will be on sale for a $1.00 each to better your chances.  And for those that really enjoy a game of chance, Simcoe Kart Club will have 50 / 50 tickets on sale all day.
See you there!!!
Related Links:
http://www.TorontoKartClub.com