News
PR: SKC & 3-S Offer 1 Fee Deal! Until December 31, 2013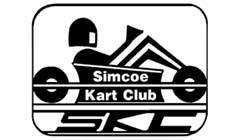 The Simcoe Kart Club and 3-S Go Karts in Sutton have agreed to extend their 1 Fee Deal! for the 2014 season until December 31, 2013.
The $850.00
+ HST 1 Fee Deal! includes: the Simcoe Kart Club 2014 annual club membership, pre-paid entry fees for 10 SKC 2014 points races, plus the 3-S Go Karts 2014 annual track membership with unlimited practice.
This deal represents a substantial savings of over $500.00 that's available now, just in time for Santa to put in your Christmas stocking, or in the Christmas stocking of the go kart racer you love.
Please note that this special offer does not include the BSRKC races or races not held at 3-S Go Karts.
The Simcoe Kart Club Fall General Meeting and Elections will take place on Sunday, December 8, at 401 Indoor Mini-Indy in Etobicoke, from 12:30 pm until 4 pm.
Related Links:
http://www.SimcoeKartClub.com
http://www.BSRKC.com
http://www.3SGoKartsInternational.com
http://mini-indy.com/