News
PR: Simcoe Kart Club Invites you to Save the Date!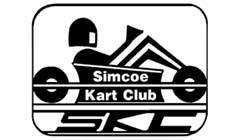 Mark your calendar now!  The Simcoe Kart Club races on Sunday, Sept. 29, at 3-S Go Karts in Sutton, is where you want to be.  Special plans are finalized, and after the races, your complimentary dinner is included complete with barbecued pork chops and sausages, a corn roast, desserts, and Bill's famous libations!  Huge thanks go out to Karlovo Inc., Bill Chiplakov, Bob Staples, Camden Motors, the Drummond family, and the SKC Board of Directors, for making all of the above delicious treats possible!  So pack those lawn chairs and get ready to kick back and relax after Sunday's races, and enjoy dinner on us.
Sunday's morning Race #13 awards 25 bonus points to SKC's members.  Sunday's afternoon races makes up for the June 16 Race #6 Father's Day race that was rained out.   Race #13 will be contested on the Schumacher track in the clockwise direction.  Race #6 takes place on the Senna track in the same direction.   Please visit the http://www.SimcoeKartClub.com website and click on the TRACKS link to view the Schumacher and Senna layouts.
The race day format starts with the Driver's Meeting, practice, qualifying, pre-final, and finals.  This is followed by a half hour lunch break after which the format resumes with practice, qualifying, pre-final, and finals.
3-S is open for practice all week.  Camping is always free when you stay at the track, and SKC invites all ASN club affiliated racers to join us.  Pre-registration opens on Saturday morning at 11 am until 5 pm.  The practice and race day entry fees are waived for all SKC members that have purchased the 1 Fee Deal!
Trophies for both Race #13 and Race #6 will be presented to the Novice, Junior Lite, Junior Heavy, Senior, and Masters classes.  As is custom for SKC events, all Novice class racers receive trophies.
Now, if the race day hardware isn't enough to entice you, remember that a complimentary feast of barbecued pork chops, sausages, corn roast, desserts, and libations, are all on the menu awaiting your decision to race with the Simcoe Kart Club at 3-S in Sutton on Sunday, Sept. 29.