News
PR: Simcoe Kart Club Hosts Bear Hunt Championship Finale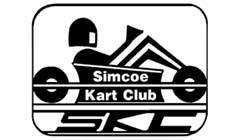 The third and final leg of the Ontario Regional Bear Hunt Championship will be held at 3-S Go Karts in Sutton on Sunday, Aug. 30. This special event is hosted by the Simcoe, Toronto, Goodwood, and Mosport kart clubs.
The races will be contested on the 3-S Go Karts' Senna track, and raced in the counter clockwise direction.
The track is open for Practice every day. The Practice fee is $50.00. Pre-Registration is available on Saturday from 10 am to 5 pm. The Race Day entry fee is $80.00. There is no charge for camping.
Sunday – Race Day Format:
7:30 a.m. Registration,
8:55 a.m. Drivers Meeting,
9 a.m. Practice,
2 five minute Practice sessions per Class,
Qualifying;
Pre-Finals;
Finals;
Trophy Presentations.
The Simcoe, Toronto, Goodwood, and Mosport kart clubs invite all ASN Canada affiliated karters to come and race with them this Sunday, Aug. 30, at 3-S Go Karts in Sutton.
See you there:
TOP 5 BEAR HUNT CHAMPIONSHIP STANDINGS AS OF JULY 1ST:
NOVICE:
Martie Fletcher
Anthony Boscia
Lily Flintoff
Ethan Donker
Alivia Ricard
JUNIOR LITE:
Gianluca Savaglio
Kai Dalziel
Nicky Palladino
Mark Davis
Avery Miller
JUNIOR:
Zach Latimer
Tanner Hamilton
Matthew Barry
Tyler McCullough
Khloe Drummond
SENIOR:
Jonathan Treadwell
Marco Di Leo
Alex Murphy
Zach Boam
Chad Campbell
MASTERS:
Eli Yanko
Quinn Dewsburry
Stephen Goebel
Kyle Aulenback
Todd Ricard
Good luck to all in your quest to capture a Bear!!!
Related Links:
http://www.SimcoeKartClub.com
http://www.GoodwoodKartways.com
http://www.TorontoKartClub.com
http://www.MosportKartClub.com