News
PR: Simcoe Kart Club Fall General Meeting & Elections Sunday Dec 9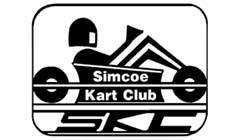 The Simcoe Kart Club Fall General Meeting and Elections will take place this Sunday, Dec. 9, at 401 Indoor  Mini Indy, located at 37 Stoffel Rd., Etobicoke, M9W 6A8, telephone 416.614.6789.  The meeting takes place from noon until 4pm.   The SKC would like to remind all attendees to please sign in upon arrival in order to receive the 25 bonus points towards their 2013 championship points.  The Agenda will include the reports by both the Treasurer and the Secretary, the elections for the 2013 Board of Directors, and will include an open discussion and forum for new business.  Memberships will be on sale for those wishing to take advantage of the $50.00 discount.
The 2012 Simcoe Kart Club Executive and Board of Directors is reminded that their meeting starts at 10am.
SKC looks forward to welcoming everyone there.
Related Links: