News
PR: Simcoe Kart Club Contests Final Points Race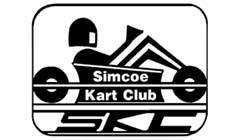 This Sunday, Sept. 16, marks the date for the final Simcoe Kart Club championship points race at 3-S Go Karts in Sutton. All SKC members competing in this race will receive an additional 25 bonus points. The event is sponsored by MT-Pockets Motorsports and the Mike Hamilton family. The Hamiltons are also bringing lots of draw prizes to go along with the trophy presentations at the end of the day. SKC will be measuring the ring sizes of the current points leaders in the Novice, Junior Lite, Junior Heavy, Senior Honda, and Masters classes. Ditto for those SKC racers that are this close to potentially unseating the current leaders.
Sunday's races will take place on the Schumacher track. The direction is clockwise. This event is together with the Toronto Kart Club. SKC also invites all ASN Canada affiliated club members to come and race with us. For SKC members that have purchased the Race for Free with SKC! package, no practice or entry fees are applicable. For all others, practice is $50.00 per kart, and the entry fee is $75.00 per class. The track is open every day for practice and there is no charge for camping. The 50 / 50 draw tickets will be sold at Registration.
For SKC members that are in contention to be awarded one of the five personalized, 10 carat, with 15 diamonds, solid gold class championship rings, we wish you good luck in your quest to own one!
Related Links:
http://www.SimcoeKartClub.com
http://www.TorontoKartClub.com
http://www.3SGoKartsInternational.com