News
PR: Record Attendance for 2013 Rotax Max Challenge Grand Finals to be held in New Orleans, USA
By: BRP Rotax Press Office
BRP's 2013 Rotax MAX Challenge Grand Finals (RMCGF) will be held at NOLA Motorsports Park from November 13 to 16, 2013. This 14th edition of the RMCGF will showcase a record attendance of 360 drivers from 53 countries around the world.
Celebrating 30 years of Rotax kart engines, the Rotax MAX Challenge Grand Finals will be for the very first time on mainland U.S.A. Success is already guaranteed as registrations reached a record 360 drivers, 84 more competitors than the 2012 event held in Portimão, Portugal.
"Through the Rotax MAX Challenge Grand Finals, BRP supports young drivers and initiates them to international competition," said José Boisjoli, president and CEO. "Some of these young pilots may find themselves on professional racing circuits one day not only because of their talent and their discipline but also because of their determination to win. BRP is proud to sponsor such an international sporting event that brings together future racing champions and the leaders of tomorrow."
The Rotax MAX Challenge (RMC) is a professional kart racing series established, owned and organized by BRP and its Rotax kart engine distributors. Approved by and in compliance with CIK / FIA, the RMC is a "one-make-engine" formula: only Rotax kart engines that are checked and sealed (for equal performance) are allowed. There are four different racing classes for pilots starting from 13 years of age. Each category is supported by a different chassis manufacturer.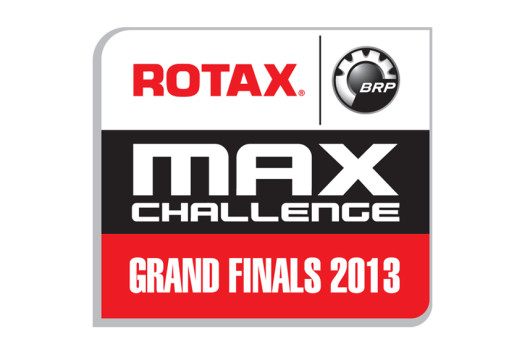 The success in the competition is mainly up to the skills of the driver and his/her experience in the set-up of the combination of the engine, the MOJO tires and the chassis, provided by authorized RMCGF partners.
About BRP
BRP (TSX:DOO) is a global leader in the design, development, manufacturing, distribution and marketing of powersports vehicles. Distributed in 105 countries, its portfolio of brands and products includes Ski-Doo and Lynx snowmobiles, Sea-Doo watercraft, Can-Am all-terrain and side-by-side vehicles, Can-Am roadsters, Evinrude outboard engines, as well as Rotax propulsion systems. BRP employs approximately 6,800 people worldwide.