News
PR: Lombardy Karting Association Amped for 2014 Season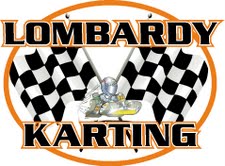 By: Lombardy Karting Association
Hello everyone,
Well after a great winter of sledding and other winter sports I guess it's time to get ready for another great season of racing at Lombardy Karting,
Increased sales this past fall to new to the sport karters will sure increase our membership this season and hopefully make this one of our best seasons ever.
Our first main event this season will be our annual open house at the Lombardy Hall, Sunday March the 23rd, starting at 10am and running until 3 pm, we have decided to extend the Membership discount until that date.
At that time tires will also be available as we are expecting our first shipment mid-March.
There have been some changes to the class structure for this upcoming season, we have dropped all two stroke classes due to lack of interest along with adding a Junior Light class to fill the gap in between Novice and Junior, see attached updated class structure.
Our President, Lizzy Clark has decided to take this season off and miss out on all the fun, after her twenty years plus in the sport I can't guess why she needs a break???
We are looking for a new Race Director and assistant for this year to handle all race day on track activities so if you know anyone that would be interested in these positions please have them contact us.
As for the rest of the Executive not much has changed,
Gord Costello, VP
Rick Clark, Treasurer
Dale Hilton, Promo
Scott Shepherd, Promo
Chris Craig, Tech Inspector
Leigh Craig, Social Events Coordinator
Ken Shirley, Grid Marshall
As always we appreciate any help we can get so if you are interested in helping out on race days or any other way please don't hesitate to let us know, we will need some help in registration, scoring and I'm sure lots of other places as well.
This year all correspondence for LKA will be done using this email lombardykarting@gmail.com, so please send any inquiries that you have to this address.
Thanks for your continued support and we look forward to see you all at the open house.