News
PR: Lombardy Karting Announces Briggs Fall Classic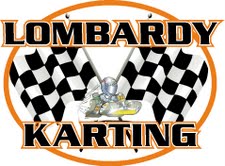 Lombardy karting and Mosport International Karting in conjunction with Briggs & Stratton racing are pleased to announce,  The first annual "Briggs Fall Classic". This race will be held at Lombardy Raceway Park on, Saturday October 13th,2012. Registration opens at 8am.
Classes include:
Briggs Junior: yellow slide, 300lbs
Briggs Senior: 340lbs
Briggs Masters: 375lbs
Spec tires, Vega Blue or MG Red
Rains: Open
Cost: $60.00
This event is open to all Briggs LO206 racers with a current ASN club membership.
All karts must comply with the current ASN technical rules.
Race format: Inverted Grid
2- 15 minute practice sessions
2- 12 lap heats
1-20 lap feature
This race will be a great way to end the season and will be for prizes and bragging rights only and should be one of the most fun events you will race in this year.
This race is sponsored by:
C2 Kart Supply
Mosport International Karting
Canadian Karting News
Briggs & Stratton Racing
SRA Karting
PSL Karting