The first weekend of the Rotax portion of the Florida Winter Tour Championship proved to be successful for the #redarmy this past weekend in Homestead, FL. Earning 3 podiums and two poles, the PSL drivers worked hard thought the weekend on the new Max One by Vega rubber.
In Max-Masters, the Belgium driver Christophe Adams, showed he still has what it takes to be #1 against some of America's most experienced Master's drivers. Adams, running the 2017 RY30-S8B, ran hard in all session on Vega Purple, the softest tire of the 3 range compound, eventually finishing on the podium for a solid P2, and point in the overall FWT Championship.
DD2 standout, and by far one of the best DD2 drivers in North America, Jeff Kingsley laid down a nearly perfect weekend, adapting to the Vega Purples and setting a tone for the competition that left him in his own world. Kingsley took pole, fast lap, and won nearly every session. A promising season is ahead for Kingsley.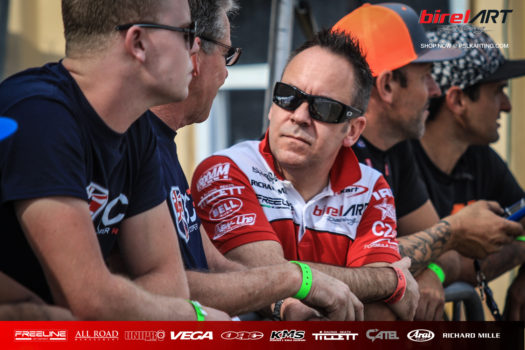 Junior Max pilots had to work a little harder this weekend to adapt to the rubber and conditions, which was building quickly throughout the weekend. Sundaramoorthy, MacDermid and Nevpeu, have been a threat at every event they entered in 2016, and will build on last weekends results for West Palm Beach Feb 15-19. Nevpeu, first year in Junior, was one of the fastest drivers to move on from Mini to Junior, finishing P5 in the prefinal, however, another kart made contact and drove over Thomas, pushing him into the back of the field.
Justin Areseneau, drove one of the most exciting races of the weekend in Mini Max, fighting with top Mini drivers to finish P4 in the final on the C28-Mini chassis, perfect for the 950mm wheel base. Micro Max pilot, Miguel Costa, has been working exceptionally hard in the winter months preparing with good practice and coaching, the best way to win a race, and his efforts are proving successful, finishing P2 on Sunday's Final.
For Arrive & Drive information, or to purchase equipment from last round, contact info@pslkarting.com | Shop online at our store, www.pslkarting.com and take advantage of our next-day shipping rates.