IPK North America is set to end its 2013 karting season in grand style this week as it assembles a team of 29 drivers from around the world at SKUSA SuperNationals XVII. Fresh from supporting its Praga and OK1 product lines at the Rotax Max Challenge Grand Finals, a factory-backed lineup from eleven different countries will look to contend in nine classes at the Rio, fielding superstars from the youngest in TaG Cadet to the Pros in headlining KZ2.
Foremost among them will be four-time World Champion Jonathan Thonon, making his second start since signing on with Praga. The SuperPro winner from 2008 when SuperNationals made its return to the Rio, Thonon as been in contention in each of his Vegas starts, and said he is one among many Europeans that truly love the atmosphere at North America's biggest event. Though he hasn't been in the seat at SuperNats since 2009, he's been in Vegas coaching others and this year is thrilled about being back behind the wheel.
"It's a very special event to close the racing every year, and such a big event with a lot of drivers!" Thonon said of SuperNationals. "And such a big city! The last three years I've been to coach and really enjoyed it, but this year I get to drive – much better! It's my second race with Praga, and I'm just happy to be driving and getting experience for next year. The chassis, engines, mechanics… they're all different, but the team look very good!"
In his first SuperNats start Thonon had a win in the bag when forced to retire; he won his second and was collected in his third, each of which he remembers in great detail.
"I remember 2007 at the Stadium very well," Thonon said. "Such a bad race for me! I passed for the lead and got maybe 20 metres gap, then the shift lever broke! In 2008 I had a very good race. I started three or five in the main, then got a gap in the final and managed the race from the front. 2009 I made a comeback to P6 with the fastest lap in the race, then my teammate lost his bottom end in the middle of the first corner and I hit the rear bumper! That's how I finished in Vegas – but when I look, that's every time in Vegas I've had the speed. That's important!"
Five others will join Thonon in KZ2, creating an outstanding Praga group from four different countries. Patrik Hajek recently returned to the seat after an eye injury and won the WSK Final Cup with a pass in the final corners. He also starred at SuperNats last season, standing third on the podium on Super Sunday. Carlos Munoz also makes a return to a karting at SuperNats, his being fresh from five poles and four wins this season with Andretti Autosport in Indy Lights. Australian Ricky Capo will arrive in Vegas between starts with Josh Hart Racing in karting and the beginning of the 2014 Australian F3 Series, and Colombian Juan Camilo Acosta arrives as yet another formula car racer. After seven wins at home last season, Acosta made his first four starts in Pro Mazda this year. Countryman Juan Manuel Alzata brings the Praga total to six, a group that is eyeing the $10,000 cheque that will be issued to the seventeenth class champion.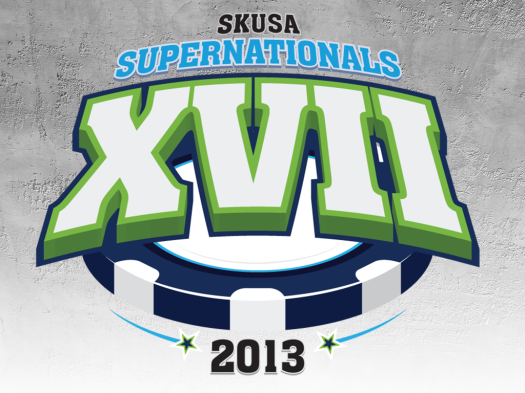 The largest contingent from IPK will hit the track in DD2 when seven drivers roll off, once again representing Praga from around the world. Lotus/Praga LMP2 driver and former Renault F1 reserve driver Jan Charouz hails from the Czech Republic; Josh Crossingham stars in the CIK Stars of Karting Series in Australia; Dario Callegher is from Italy; Bonze Billings from the United Kingdom; multi-time champion in karts and cars, Luis Schiavo arrives from Venezuela; and both Igor Mukhin and Semen Ryasnov will arrive after covering nearly 6000 miles from Russia to the Rio.
Some begin their trip to SuperNationals from much closer locales in North and South America, while others add even more to the international assembly: Swede Rasmus Lindh in TaG Cadet for example. It's a group sure to give Praga one of the most international tents in the SuperNationals paddock. A full team entry list can be seen below.
IPK North America will next compete at the Florida Winter Tour Rotax Max Challenge. For more information on how IPK North America and its dealer network can assist you there, please visit the team in the paddock, or contact: marco@goodwoodkartways.com
IPK North America SuperNationals XVII Roster
Superkarts! USA SuperNationals, Las Vegas, Nevada
KZ2
Jonathan Thonon – Belgium
Patrik Hajek – Czech Republic
Carlos Munoz – Colombia
Juan Camilo Acosta – Colombia
Juan Diego Alzate – Colombia
Ricky Capo – Australia
S1
Matthew Di Leo – Canada
S2
Elvis Stojko – Canada
S4
Petr Ptacek Sr. – Czech Republic
Jerome Laville – France
DD2
Jan Charouz – Czech Republic
Luis Schiavo – Venezuela
Igor Mukhin – Russia
Semen Ryasnov – Russia
Dario Callegher – Italy
Bonze Billings – United Kingdom
Josh Crossingham – Australia
TaG Senior
Zachary Claman DeMelo – Canada
Jamie Billings – United Kingdom
Diego Duez – Mexico
Rotax Junior
Russell Boyle – Canada
Juan Manuel Alzate – Colombia
Liam McLellan – Australia
Julien Andlauer – France
TaG Junior
Ivan Nosov – Russia
TaG Cadet
Petr Ptacek Jr. – Czech Republic
Rasmus Lindh – Sweden
Jac Preston – Australia
Lachlan Hughes – Australia
*Team Facts: IPK North America is based at Goodwood Kartways in Stouffville, Ontario, Canada, where drivers can progress from turning rental kart laps to world championships. The IPK North America race team represents the facility at National and International Championships like the Florida Winter Tour, Pan-American Rotax Max Challenge, Eastern Canadian Karting Championship, Canadian National Championships and the Rotax Max Challenge Grand Finals.
It has also hosted drivers at the SKUSA SuperNationals, the World Karting Association Manufacturer's Cup, the Rotax European Championship and the Rotax International Open. IPK North America operates in conjunction with IPK in Verona, HRS Racing Engines, IMAF Racing Seats and Intremax.