News
PR: Innisfil Kart Club Make-Up Race and Enduro set for October 14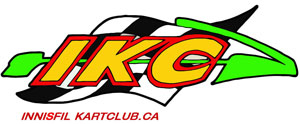 With the 2012 karting season coming to a close, the Innisfil Kart Club (IKC) is set to wrap up their championship Sunday, October 14. The season schedule will conclude with a make-up race, followed by the always-popular season finale enduro event in the afternoon.
Members from any ASN Canada-affiliated club are welcome to attend the October 14 double-feature event. A host of classes are available and include: Novice, Jr. Honda, Jr. Briggs, Sr. Honda, Sr. Briggs, Masters, Micro Max, Mini Max, Jr. Rotax, Sr. Rotax, DD2 and Shifter.
The Innisfil Kart Club is also proud to announce they will be promoting the growth of the 125cc Shifter class for both Juniors and Seniors in 2013. Innisfil Indy will be offering a special test day on Saturday, October 13 to anyone interested in testing a GP/125cc Shifter kart package. Those interesting in taking advantage of this test are asked to call 905-775-4686 to make an appointment.
Innisfil Kart Club members are also reminded to pick up their banquet tickets from Rose Launi, or call 905-775-4686. The banquet is set for November 24 at the Rizzo Banquet Hall in Etobicoke, Ontario.
More information on the Innisfil Kart Club can be found on the IKC website,www.innisfilkartclub.ca