News
PR: Four drivers will join Team Canada this weekend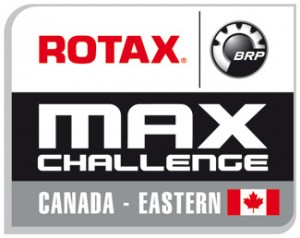 The final round of the Eastern Canadian Karting Championships takes place this Sunday in Trois-Rivières, Québec at Le petit Monaco street race event. At the end of the day, four drivers will be invited to join Team Canada and race at the Rotax Max Challenge Grand Finals next November in Portugal. This will set the number of qualified drivers to six because Nicholas Latifi (DD2) and Zacharie Scalzo (Max Junior) already qualified through the American winter series.
In DD2, the battle for the Championship includes three drivers. Pier-Luc Ouellette leading the standings over Ben Cooper and Christophe Boisclair. When taking the joker race in consideration, Cooper lead over Ouellette and in both cases, Christophe Boisclair in not far behind. Because Cooper is already qualified for the Grand Finals, he can win the championship but not the invitation. The real battle for the spot in Team Canada is between the actual DD2 world champion Ouellette and Boisclair.
In DD2 Masters, the title should be decided between Stuart Clark and Marc-André Bourgeois but former Rotax Masters world champion Luc Sauriol is still in line for the title.
In Rotax MAX, the battle will probably be decided in the last corner between the standing leader Marco DiLeo and current Canadian Champion Steven Szigeti with only a 10 point difference (after joker applied). With 250 points for a perfect day, Jesse Lazare is close enough to have a chance for the title.
In the Junior Max class, Parker Thompson, from Alberta, is leading over Zachary Claman-DeMelo but Claman-DeMelo missed an event. Taking the joker in consideration, Claman-DeMelo has a 41 point lead over Thompson. Olivier Bédard and Jeffrey Kingsley still have chances for the title.
Saturday being a race of the Coupe du Québec championship, this will give us a good idea of what could happen on Sunday.
You can follow the action through the live-timing on the Canadian Rotax Max Challenge website at www.maxchallenge.ca/wcc/live-timing/ or on your smartphone (Race-Monitor application required).
Next weekend, three additional drivers will join Team Canada with the final round of the Western Canadian Championship in Calgary, AB.
QUATRE PILOTE SE JOINDRONT À TEAM CANADA CE DIMANCHE
St-Roch-de-L'Achigan, le 27 juillet 2012. La dernière manche du Eastern Canadian Karting Championships aura lieu ce dimanche à Trois-Rivières, Qc, dans le cadre du Petit Monaco. À la fin de cette journée, quatre pilotes seront invités à joindre Team Canada pour la finale mondiale du Challenge Rotax Max qui aura lieu au Portugal en novembre prochain. Cela portera le nombre de pilotes canadiens qualifiés à six, puisque Nicholas Latifi (DD2) et Zachaerie Scalzo (Max junior) se sont déjà qualifiés lors des séries hivernales américaines.
Dans la catégorie DD2, nous avons droit à une lutte à trois pilotes pour le championnat. Pier-Luc Ouellette mène actuellement le championnat devant Ben Cooper et Christophe Boisclair. Une fois le pire résultat retiré, c'est Cooper qui mène devant Ouellette et Boisclair. Comme Cooper est déjà qualifié pour la finale mondiale, la lutte pour la place auprès de Team Canada se fait entre Ouellette, champion du monde actuel, et Boisclair.
En DD2 Masters, le titre devrait se jouer entre Stuart Clark et Marc-André Bourgeois mais l'ancien champion du monde de la catégorie Rotax Masters, Luc Sauriol, est toujours en lice pour le titre.
En Rotax Max, la lutte se fera probablement jusqu'au dernier virage entre le meneur au classement Marco DiLeo et le champion canadien en titre Steven Szigeti. Une fois le pire résultat de chacun des pilote retiré, seulement 10 points les séparent. Avec une possibilité de marquer 250 points dimanche, Jesse Lazare est suffisamment près pour remporter le titre.
Chez les Max Junior, l'Albertain Parker Thompson mène devant Zachary Claman-DeMelo mais ce dernier a manqué une manche. Prenant en considération le « joker », Claman-DeMelo a une avance de 41 points sur Thompson. Olivier Bédard et Jeffrey Kingsley ont aussi encore une chance de remporter le titre.
La journée de samedi étant une manche de la Coupe du Québec de karting, nous aurons alors une bonne idée de ce qui  pourrait arriver dimanche.
Vous pourrez suivre les temps en directs via le site du Challenge Rotax Max Canadien à l'adresse www.maxchallenge.ca/wcc/live-timing/ ou sur votre téléphone intelligent (l'application Race-Monitor est requise).
Lors de la fin de semaine suivante, trois pilotes additionnels se joindront à Team Canada lors de la finale du Western Canadian Championships qui aura lieu à Calgary en Alberta.