News
PR: Devlin and Lachlan Defrancesco partner with BRM watches
DeFrancesco Racing pilots Devlin and Lachlan DeFrancesco are pleased to announce a new partnership with French timepiece company, Bernard Richards Manufacture (BRM) Watches. Based out of France and with retailers around the globe, BRM Watches has a racing spirit, just like the DeFrancesco duo, and the partnership is sure to be a successful one as they begin to develop a working relationship.
"This is something different for the karting world," explained Team Manager and Driver Coach Nick Mitchell. "BRM is outside the world of karting and with DeFrancesco Racing, we will help them get more into the sport. Seeing the watches in person makes all of us appreciate the time and effort put into such a work of art. Much like we do in racing, spending hours getting the best out of our equipment, every BRM watch has been through the same. The quality is second to none."
As a luxury watchmaker, BRM is impregnated in the world of motorsports more than any other watch making company. Utilizing sophisticated mechanical applications, each timepiece is hand constructed and can be personalized for their user. As the only watch manufacturer in France, BRM will look to continue to grow in their home country, as well as around the world, as they enter new markets in the world of motorsports.
Joining forces effective immediately, BRM Watches can be seen trackside this weekend at the JET Karting Rotax Max Challenge Summer Shootout in South Bend, Indiana. Fighting for race wins and podiums, the DeFrancesco boys will also be sporting the impressive timepieces throughout the weekend.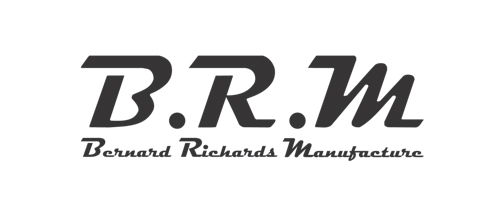 Mitchell added, "We will work hard this weekend to ensure that our drivers are at the front of the field and challenging for the win. It would be a great experience if we could bring BRM their first karting win in their first karting event."
For more information on Bernard Richards Manufacture, please visit them online www.brm-manufacture.com
For more information on DeFrancesco Racing, please contact Andy DeFrancesco via e-mail to Info@DFRUSA.com or visit them online at www.DFRUSA.com. For more information on Devlin DeFrancesco, please visit him online at www.DevlinDeFrancesco.com For real time updates from DFR Racing and Devlin DeFrancesco live trackside, please follow them on Twitter at @DFR_USA and @DevlinD00