News
PR: C2 Kart Supply to award 'Free Engines' at Briggs Fall Classic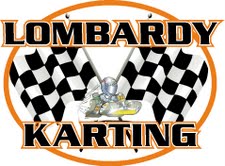 C2 Kart Supply of Smiths Falls has just announced that they will be providing each class winner of the "Briggs Fall Classic" with a brand new Briggs LO206 engine!
"What a way to end the season", commented Rick Clark, Brand Development and Marketing Manager for C2 Kart Supply of Smiths Falls. This just proves C2's commitment to the Briggs LO206 program; the benefits it provides to the four stroke racer and the great success that this program has achieved for us at Lombardy Karting make this engine program such a great benefit to our sport.
David Klaus, Director of Briggs Racing couldn't believe this when he was told this morning of the great news. "It's evident that Gord and Rick of C2 are committed to supporting the LO206 program and they are a big part of why the engine package has been successful at their track and throughout Canada.  It's great to see this level of support and we wish them the best of luck with their event!
Stay tuned, for more information go to www.lombardykarting.com