International News
PR: Briggs & Stratton Racing and Victory Kart Step Up to create an exciting addition to the FWT Formula Kart Racing event-weekends
By: Florida Winter Tour
FWT is excited to announce the Briggs LO206 Challenge, featuring the cost effective, spec, sealed Briggs LO206 engine package.
Support for the Senior class will include entry incentives, cash purses, low-cost arrive-and-drive options and a big prize for the points champion, adding up to almost $8,000 in support and awards.
Victory Kart will anti up a $500.00 per race-day purse, with $250.00 going to the daily final winner and $250.00 going to the highest finisher on a Victory Chassis.
In addition to the cash prizes, the Points Champion of the class will receive a new Victory Chassis along with the big Palm trophy of the 2014 FWT Senior LO206 Champion.
Briggs and Stratton Racing has agreed to subsidize the entry fee with $100.00 for the first 10 drivers to register for the January FWT Formula Kart Racing event weekend, and will also provide a $100.00 "Hard Charger" award at each final for all six race-days.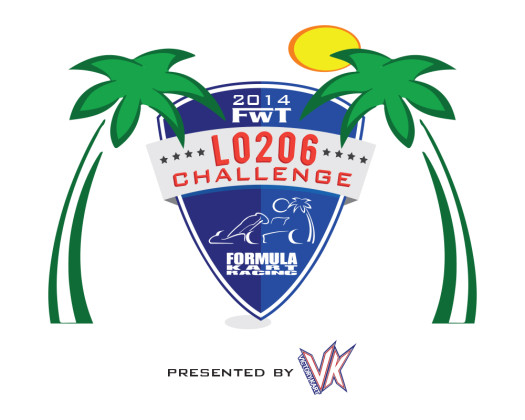 FWT's Bill Wright will provide a $100 discount to any LO206 Senior driver who registers for all three Formula Kart Racing weekends prior to December 31.
McLaughlin Motorsports will have available 10 Victory Kart chassis with the Senior LO206 engine, Hilliard Clutch, and Mychron 4 data systems for affordable arrive-and-drive opportunities at all 2014 FWT Formula Kart Racing events.
FWT's Bill Wright goes on to say "I like the LO206 program because it has many of the attributes the make the Rotax program attractive, but at a very low entry cost. It has a sealed motor, an onboard starter, very restrictive factory written regulations and factory provided tech tools. It's super easy to tune and maintain. Components are plentiful and relatively inexpensive. And most importantly Briggs and Stratton is directly involved in supporting the class."
For more information on the arrive-and-drive opportunities please visit www.topkartusa.net or email them directly at sales@topkartusa.net.
To see more about the Briggs LO206 see these videos:
https://www.youtube.com/watch?v=4HkLlPmfFno
http://www.youtube.com/watch?v=UZSygp_CpVs
For more information about the 2014 FWT Formula Kart Racing events check the official web site at www.floridawintertour.com
The FWT is one of the world's longest running, largest and most geographically diverse kart racing programs. The 2013 FWT featured over 340 drivers from 26 countries and all six karting continents. FWT is owned and operated exclusively by Bill Wright / Formula Kart Productions, Inc .