News
PR: 5th Annual Mosport Enduro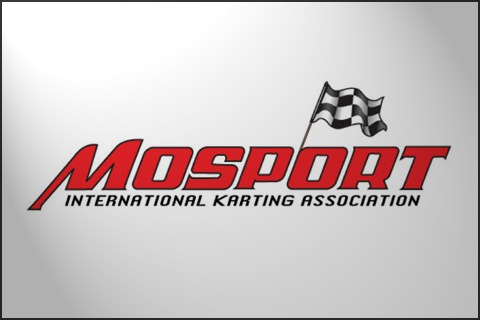 On Saturday, September 29nd, the Mosport International Karting Association (MIKA) will be hosting the 5th Annual Mosport Enduro. As per tradition, the track configuration will be the "Full Track Reverse". Highlights for this seasons edition of the race include 90-minute races for the 4-stroke competitors and a final points showdown between Brad Robertson and Andrew Massey for the 2012 MIK Box Stock Championship. This will mark the first time points have been awarded in a Mosport enduro. 
There will be five separate race groups and are as follows: (Classes will be scored individually)
Group 1 – Arrive-and-Drive and Box Stock (Final Points race for Box Stock)
Group 2 – Novice, Junior Light and Junior
Group 3 – Rotax Senior, Rotax Masters, Rotax DD2 and Pro-Shifter, 2-cycle Libre (Open to any other 2-stroke not classified in a class)
Group 4 – Rotax Micro-Max, Rotax Mini-Max and Rotax Junior 
Group 5 – Honda Senior, Honda Masters, Briggs and Stratton Senior, 4-cycle Libre (Open to any 4-stroke not classified in a class)
* Note: 2-stroke races are tentative pending a minimum of 4 karts to register for group. 
The race day will be scheduled as follows:
8:15 – Registration Opens for Group 1 and 2
8:45 – Drivers Meeting and Box Stock Pre-Tech
9:00 – 1-hour open practice for Group 1 and 2
10:05 – GROUP 1 RACE (60-MINUTE RACE)
11:10 – GROUP 2 RACE (90-MINUTE RACE)
11:30 – Registration Opens for Group 3, 4 and 5
12:45 – Drivers Meeting for Group 3, 4 and 5
1:00 – 1-hour open practice for Group 3, 4 and 5
2:05 – GROUP 3 RACE (45-MINUTE RACE)
2:55 – GROUP 4 RACE (45-MINUTE RACE)
3:45 – GROUP 3 RACE (90-MINUTE RACE)
As this is a "For Fun" event, we will be welcoming drivers from all other ASN-sanctioned clubs as well as those that have been out of karting and wish to return. Tires for this event will be "home track rules" meaning you can run what your home track runs. We have also added 2-stroke and a 4-stroke Libre classes for those that have karts that don't fit into the regular classes (eg. F1K's, Briggs World Formula ect). As these are exhibition classes, there is no weight limits imposed. 
As with last year's Enduro, there will be Full-Course caution periods, however this year, cautions will NOT be thrown at random, instead only when a kart is disabled on the track. This allows the broken down kart a chance to get back to the pits and possibly get back in the game. Also, should a race end under caution, there will be one attempt at a green/white/checker finish… just like NASCAR!
There is one mandatory green-flag pit stop, and just like last year, competitors will enter the pit lane, drive to the gate, get out of the kart, then push the kart up the hill to the other gate. This is where the driver changes takes place if applicable. So come on out and enjoy what promises to be a great event as drivers push themselves and their karts to the limits.
We look forward to seeing you all there and once again MIKA would like to take this opportunity to thank all its members, associates, volunteers and friends for what has been a great year. Thank you all.
For more information and class specifications please visit our website at http://www.mosportinternationalkarting.com or contact Andrew Massey at 905-441-2280