News
PR: 2012 Rotax Grand Finals – 3rd World Title for P1 Athletes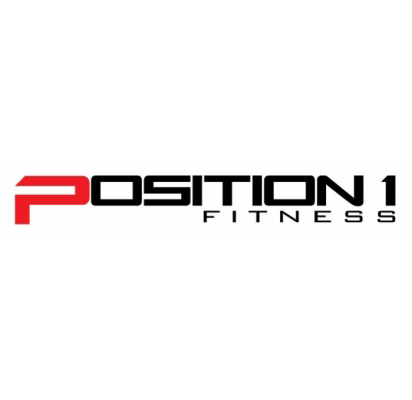 In preparation for the 2012 Rotax Grand Finals in Portugal, Position 1 Fitness has been working for months with a number of the Team Canada drivers.   Preparations have included initial consultations, development of individual training programs, on-going consultations and support with regards to training and nutrition.   Drivers included:  Ben Cooper, Zacharie Robichon, Pier Luc, Ouellette and Stuart Clark.
All drivers worked hard in the months leading up to the Grand Finals. This hard work was reflected in their performance on track but unfortunately not everyone's results.   A few of the drivers suffered from bad luck setting them back and not yielding the results they were capable of.
Zacharie Robichon is one of the drivers who was able to turn things around after a few incidents set him back and worked through the field for an 8th place finish in the DD2 final.
"I started using a P1 program towards the end of September and it didn't take much time at all before I started feeling stronger and in overall better shape. Coming into the Grand Finals I knew it was going to be a long week at the track and being in good shape was very important. Although I struggled at the beginning of the event every day I kept moving up the field in the heat races, pre-final and final. While other drivers were starting to fade and make mistakes towards the end of races I was able to keep on pushing until the very last lap  and eventually came home with an 8th place finish after having qualified in 38th. Thanks to P1 Fitness I was able to keep my concentration and keep moving forward until the very end of the race."  Zacharie Robichon
One driver in particular, Ben Cooper, had a stand out weekend earning his 3rd World Final Title.  It was also a monumental win for P1 Fitness as Cooper is now the 3rd straight P1 prepared athlete to win a DD2 World Final Title (Morad 2010, Ouellette 2011).
"Prior to this year's Rotax Grand Finals I had contacted P1 Fitness for a training program specific to my needs for the Grand Finals. I had been suffering with some back problems after races and with a loss of concentration towards the end of the races sometimes. After explaining this to the guys at P1 fitness they put a program together for me, which I worked on leading up to the Grand Finals. At the race this year I didn't have any back problems and had to go through what I believe the hardest race of my life where concentration was key. I came out with the win and I truly believe that the P1 fitness program helped me in winning my 3rd World Final Title. Thank you to everyone at P1 fitness and I am looking forward to continue to work with them."   Ben Cooper – 3x Rotax Grand Final Champion
"It's events like this where true champions shine and in a spec format with such a high level competition every variable you can control and advantage you can gain on the competition counts. Fitness and nutrition play a crucial role at any level of motorsport from both a performance and safety standpoint and this is amplified at an elite event such as the Grand Finals.  A true champion continues to work and improve and takes every step they can to raise the bar, just like Ben.  P1's results and our ability to take drivers to the next level speak for themselves."  Travis Kanellos – Head of Training & Research – Position 1 Fitness
With P1's 3rd straight World Title in the books preparation has already begun for drivers for the 2013 season including the upcoming Florida Winter Tour.  A big announcement is slated for early 2013 that should prove to be a valuable asset for all motorsports athletes.  For more information on P1's Premium Training programs or P1 Mobile Online Trainer visit www.p1-fitness.com or email info@p1-fitness.com .
Position 1 Fitness specializes in cutting edge motorsports fitness, nutrition, supplements, and services and have trained athletes over a wide range of motorsports including: karting, open wheel, flat track, motocross, superbike, stock cars, touring cars.  Position 1 Fitness was founded in order to provide fitness, training & nutritional guidance at an affordable price to motorsports participants worldwide. Whether a weekend warrior or a professional, Position 1 Fitness and its revolutionary P1 Mobile Online Trainer will create a custom program to fit any racer's skill level, budget and area of motorsports. For more information on Position 1 Fitness products and services please visit www.p1-fitness.com . To receive weekly tips and information become a fan on Facebook at www.facebook.com/p1fitness or follow P1 on twitter @P1_Fitness.