Latest News
Ottawa-Gatineau Karting Championship Elated with Successful 2015 Season
The 2015 Ottawa-Gatineau Karting Championship (OGKC) has come to a close after a very successful racing season. In only its third year, the series hosted over 60 racers in five divisions: Briggs & Stratton Novice, Junior, Senior, Masters, and a newly introduced Rental Kart Challenge. The OGKC held races at three different venues this year: Le Circuit Quyon (Quyon, QC); Le Circuit ICAR (Mirabel, QC); and Karters Korner (Stittsville, ON).
OGKC racers participated in nine club races this season, with a schedule developed to provide karters with the option of participating in other major karting events in Eastern Canada, namely the Eastern Canadian Karting Championship (ECKC), the Coupe de Quebec, the Champion Ron Fellows Karting Challenge, the Capital Karting Grand Prix, and the always epic ASN Canada FIA Canadian Karting Championships. In addition to these events, OGKC racers in the Senior and Masters categories successfully participated in the Briggs & Stratton Weekly Racing Series by RLV.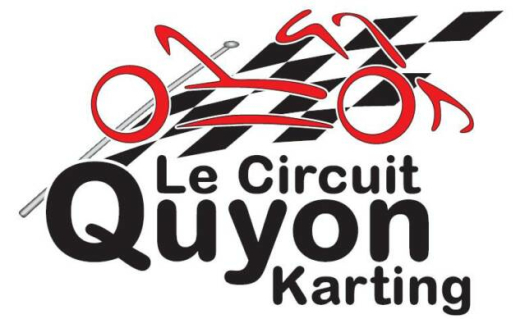 The season kicked off in early May, with over 40 karters showing up for the inaugural race. It was a great way to start the season – beautiful sunny skies and really great temperatures – it was a sign of things to come. Eight of the nine races were held in fantastic racing conditions – only Race #8 was held in inclement conditions. The last race of the year was held in late September, with 34 racers attending the season finale.
This year, racers were treated to an improved timing system at its host track of Le Circuit Quyon, with additional facility improvements happening over the course of the year. The competition was extremely close, with the Junior, Senior, Masters, and Rental Kart category championships all coming down to the last race of the season. It was also a great year for chassis competition, with Margays, Ricciardos, CRGs, K&Ks, Arrows, and Birels all challenging for victory all year. It was a definite nail-biter of a season, with all of the racers having to perform their very best under significant pressure at the last race to solidify their positions in the over championship.
Final 2015 OGKC Series Standings
Novice Briggs & Stratton – 6 Competitors
1. Ethan Bell – 202
2. Connor Bell – 200
3. Jake McNeely – 190
4. Mason Fewster – 89
4. Christian Meguin – 89 (Tied)
Junior Briggs & Stratton – 7 Competitors
1. Owen Clarke – 780
2. Vincent Lamothe – 756
3. Henry Knox – 750
4. Paul Hoffman – 750
5. Ashton Lake – 730
Senior Briggs & Stratton – 16 Competitors
1. Michel Forget – 748
2. Mike de la Plante – 734
3. Jamie Hynes – 685
4. Phil Stang – 571
5. Brandon Stephens – 513
Masters Briggs & Stratton – 19 Competitors
1. James Dunn – 794
2. Mike Forget – 779
3. Phil Hall – 709
4. Darren Mallette – 659
5. Brian McCracken – 655
Rental Kart Challenge – 18 Competitors
1. Jonathan Séguin – 263
2. Michèle-Ann Sauvé – 257
3. Luc Fiset – 182
4. Jesse McCormick – 176
5. Guy Bélisle – 147
Congratulations to all of the racers on an incredible season. The OGKC had solid numbers this year, with over sixty racers participating in one or more races in five categories throughout the championship. For next season, the OGKC will continue to hold competitive events with the majority of its races again being hosted at Le Circuit Quyon in Quyon, Quebec – the top outdoor karting facility in Canada's Capital Region. Le Circuit Quyon will continue to improve its infrastructure in preparation for another great season of hosting the OGKC! For more information on the series, please visit the OGKC Facebook page at https://www.facebook.com/ottawagatineaukc?ref=aymt_homepage_panel or visit the Circuit Quyon blog at https://circuitquyonblog.wordpress.com/.
See you next year!