Latest News
Lombardy Karting Association Race #1 This Weekend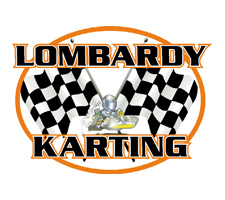 The long off-season wait is finally over for the Lombardy Karting Association. After some delays getting tires and an extended winter they will finally kick off their season this weekend at their track on the grounds of the Lombardy Fairgrounds.
Sponsored by C2 Kart Supply, the club will utilize the full track using the clockwise direction.
The track will also be open for practice on Saturday from 9:00AM to 4:00PM, at only $20.00 per driver.
Drivers are advised to bring their membership forms and have them filled out before arriving at the event to ensure registration moves quickly. Registration opens at 8:00AM on Sunday.
Club officials state that the track is in great condition and the weather looks beautiful for the weekend and they look forward to seeing everyone this weekend.
For anyone looking for more information they are requested to email lombardykarting@gmail.com.