News
Lombardy Karting Association Forced to Cancel Opening Race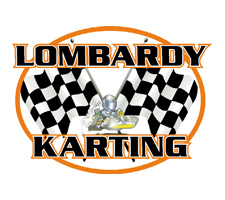 We received some disappointing news this morning from the Lombardy Karting Association as club officials have been forced to cancel their first club race of the year, not because of weather but due to a shortage of tire supplies.
Below is the letter we received from the club.
---
To all Lombardy Racers, we regret to inform you that due to circumstances beyond our control we will be cancelling our first race scheduled for April the 27th.
Our tire supplier is unable to deliver our order in time for the first event as well as the majority of our members our telling us that they are unable to get their trailers and equipment out of storage due to the exceptional wet weather that we are experiencing this spring.
The plan is to run race one on May the 11th and have our final race of the series in September. The track will now open on the following dates:
May 3rd ,Novice & Rookie School
May 4th,open practice day
May 10th,open practice
May 11th, Race One ,"Lombardy Configuration"
A new schedule will be set as soon as we confirm a date for our final race.
Thank you for your understanding in this matter and if you have any questions please address them to lombardykarting@gmail.com
– Lombardy Management.