Latest News
Lombardy Karting Association and NCKC Reschedules Ottawa Cup Challenge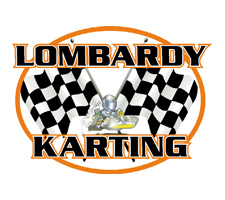 Organizers of the Ottawa Cup Challenge, an event that pits members from the National Capital Kart Club and Lombardy Karting Association has opted to reschedule their second event of the season to August 15 and will now run at Lombardy Raceway Park.
The change comes after the growth and hype around the upcoming Capital Karting Grand Prix, held on July 25-26 at Karters Korners.
"After careful consideration we realized now that with the sheer size of the Grand Prix, it would be hard to facilitate both events at the same venue at the same time and this would be an unfair advantage for our local racers competing against the large number of out of town racers expected for this event," explained Gord Costello of the Lombardy Karting Association.
More information about the Lombardy Karting Association can be found at http://lombardykarting.com.