Latest News
Live broadcast of Rotax Pan American Championships on KRN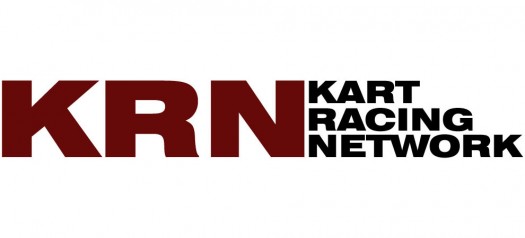 Kart Racing Network (www.kartracingnetwork.com) is pleased to announce that it will broadcast the 2012 Rotax Max Challenge Pan-American Championships, live from 'The Track at Centennial' in Englewood, Colorado on September 22- 23. This international event features one of the last chances to qualify for the Rotax Max Challenge Grand Finals, with transfer spots available in Rotax Senior, Rotax Junior, DD2 and DD2 Masters. The Pan-American Championships will be hosted by internationally renowned commentator Ken Walker, and will include KRN's unmatched combination of live streaming video, live timing and audience interactivity.
Live coverage will be available on
Broadcast times are Eastern Daylight Time/GMT – 4:
Saturday September 22:                11.00 – 18.00
Sunday September 23:                   11.00 – 18.00
To receive the latest programming updates and to fully experience all of KRN's interactive features, follow Kart Racing Network on Twitter @kartracenetwork and Facebook (www.facebook.com/kartracenetwork).
"As one of the largest Rotax Max series in the country, we're proud to host this year's Pan-Am Championships," stated Jim Keesling of JHK Marketing, Inc. "Kart Racing Network was the obvious choice to bring live coverage of this incredible event to their worldwide viewership. And of course, the incomparable Ken Walker, aka 'The Voice of Rotax' will be calling all the racing action from The Track!"
"We feel privileged to add yet another international event to our résumé, and starting with this year's race, the Pan-American Championships is poised to grow in prestige over the next several years," stated KRN Technical Producer Jay Leonard. "We're very appreciative of the faith placed in us by Jim Keesling and the entire staff of The Track at Centennial, host to one of the largest ever U.S. Grand Nationals back in 2007! We're adding a fourth cameraman for this event, just another broadcast enhancement in addition to our HD cameras and instant replay that should be popular with our always-growing worldwide audience."
Kart Racing Network is an innovation from the technical specialists who revolutionized live streaming video to the karting community, having introduced a unique blend of live video, audience interactivity, video marshaling and live timing/scoring. With representatives in Europe, North/South America, Asia, Africa and Australia, KRN has broadcast over 35 events combining for an internet audience of 144,000 viewers from 77 countries, including the first-ever live global coverage of the Rotax Max Challenge Grand Finals. For more information regarding KRN services, contact info@kartracingnetwork.com.