Latest News
Lance Stroll back home for the 2014 ASN Canada FIA Canadian Karting Championships
The current leader of the Italian Formula 4 Championship, Lance Stroll, is taking advantage of the European August break to return home to Canada for a little holiday and will compete in the Canadian Championships at Mont-Tremblant in the Briggs and Stratton Senior class with SH Karting.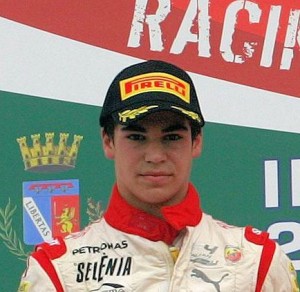 Also returning to race alongside Lance will be Hugo Mousseau, who has partnered with Lance on several occasions, the most recent being in 2012 when Lance was the tuner for Hugo who was racing in the DD2 class at the Canadian Championships.
Lance last raced at Mont-Tremblant in 2010 when he became the Rotax Junior Canadian Champion with a flag-to-flag P1 performance in the Final.
Lance and Hugo are bound to add spice to the always exciting Briggs & Stratton class.
2014 ASN Canada FIA Canadian Karting Championships presented by Canadian Tire www.asncanada.com and http://kartingjimrussell.com.