Latest News
KCR Karting Issues Statement Regarding Coupe du Quebec Absence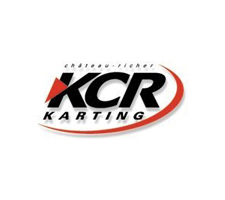 The following is a statement issued by KCR Karting regarding the recent release of the 2015 Coupe du Quebec schedule.
---
To all karting drivers,
As some of you know, KCR Karting has not organized Quebec Cup races for many years, but in 2014 we have demonstrated a willingness to welcome back drivers and teams to our facility is Chateau-Richer.
After repaving the track in 2013, the Quebec Cup 2014 was back at KCR Karting. The meeting was a success and we got some amazing races. We announced in November our desire to repeat the experience for 2015.
Unfortunately we have recently learned that the date initially planned is no longer an option and the new proposed dates do not suit our schedule.
We would like to apologize on behalf of the sport and drivers who would love to come back this year in Quebec City. This does not mean that KCR Karting is no longer interested to organize a Quebec Cup meeting for the future, it is only a schedule conflict for 2015.
Thank you and good karting season to everyone,
Alexandre Louet
Directeur KCR Karting
www.facebook.com/kcrKarting
www.kcr-karting.com
tel:418.824.5278