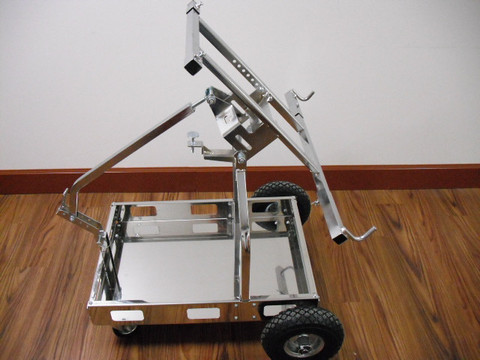 Our friends at Italian Motors from Vancouver, British Columbia have always been a creative group of individuals, always going well above in their creation of products and services to help service their customers best.
Well today they have unveiled their "One Man Kart Stand" and the name says it all. With this stand, no longer will you be left looking for someone to help lift your race kart onto your stand after the winning session.
Check out the video below and see how it works.
---
---
Interested customers can purchase the one man stand online directly from Italian Motors: http://italianmotorsusa.myshopify.com/products/one-man-kart-stand.