Latest News
ICAR KARTING: A New Academy as Early As Spring of 2016!
Thanks to the partnership between the ICAR motorsports complex and well known world champion racer and driving instructor Ben Cooper and his team, a new karting academy will open its doors as early as this April in Mirabel, Quebec.
Entirely committed to high performance driving, the ICAR Karting Academy will offer driving schools to drivers as young as 5 years old, advanced training courses for the more experienced as well as storage and maintenance for kart owners.
"We are delighted to be able to offer a real driving school open to everyone, on a track dedicated to high performance," explains multiple Karting World Champion driver Ben Cooper. "Our goal is to promote our sport which is basically unknown by the general public and to make it more accessible."
Regardless of age, experience or driving style, the ICAR Karting Academy will teach the basic essential driving techniques required to either start racing competitively or for the leisure driver who wants to drive a high performance racing kart.
Moreover, Remo Tagliani and his team will be on site to offer our customers all the technical support and development they need.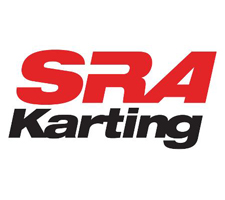 SELECTED DEPARTMENTS OF SRA KARTING WILL ALSO BE MOVING
In an effort to increase the services offered to their customers, SRA Karting International, the official Canadian Rotax distributor has decided to move its offices, distribution activities as well as its mechanical and competition departments to the Mirabel Academy.  This move will allow for better installations offering notably a bigger showroom for its products.
"The relocating of some of SRAs departments will have no bearing on the activities of the Saint-Roch-de-l'Achigan track which will stay open to the general public offering the same services as before.  Whether it's for the Sodi World Series, the regular kart rentals, group rentals and other corporate events our loyal customers will still be able to come and have a great time on our 1.2 km track", explains Raphaelle Boisclair,  SRA Karting's Administration Director.