International News
Energy Corse North America Adds Grand Finals Champion for Florida Winter Tour
Energy Corse North America is excited to bring 2016 Rotax Grand Finals Champion Diego LaRoque to contest the 2018 Florida Winter Tour. The three round series is one of the strongest in North America and there is always steep competition. LaRoque and Energy are no strangers to the front of the pack and the combination will be formidable as Energy seeks to claim the third straight Winter Tour Mini Rok Championship for the brand.
LaRoque brings a tremendous amount of momentum after a strong season in Europe with multiple podiums and wins, a podium at SKUSA SpringNationals, a sweep of SKUSA SummerNationals and earning the pole for Super Sunday at the SKUSA SuperNationals.
"I'm really excited for the opportunity to run with Energy and to get back to racing in Florida this winter," LaRoque said, "Darren, Dan, and Andy run a great team that I've always gotten along well with and it will be fun to see what we can do together. I think we'll be able to do something special."
Energy Corse NA has also enjoyed phenomenal success with their drivers on board the Energy Storm cadet chassis. In addition to the back to back FWT Championships the team has earned third and first place results in the last two SuperNats, swept the SKUSA WinterNats and won both the Rok World Finals and IAME International Finals in 2017!
"We are absolutely thrilled to have a world class talent like Diego join our program," says Darren White of Energy Corse North America, "It's no secret how strong we have been historically during the Florida season and to have a driver like this brings a massive impact to our lineup."
"We work extremely hard to represent our brand well and Diego will be a phenomenal ambassador for Energy this winter. His work ethic and drive match that of our team and I look forward to having a tremendous amount of success."
Joining Energy Corse North America in this endeavor is the familiar Positive Motorsports, who partners with Energy Corse North America at all major races in North America. The partnership has proven strong in the past year, with Energy Corse North America and PosiMo collaborating for multiple podiums, race wins, and championships.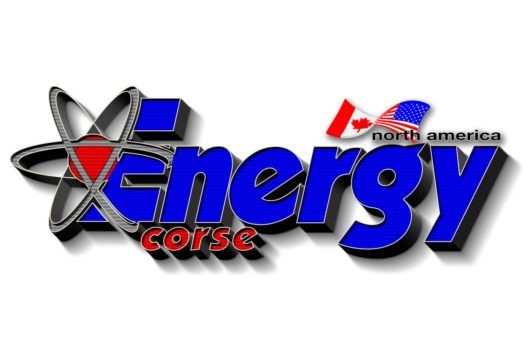 "It's going to be phenomenal to work with Diego," explained PosiMo's Andy Schlosser, "We initially met in Italy during the Rotax World Finals in 2016 and instantly hit it off. We have a great chemistry with each other and I think the combination will prove lethal for FWT. I'm really looking forward to continuing the success we've had as a team and am excited about the addition of Diego. We've worked extremely hard in the months leading up to Florida Winter Tour and I feel like we have a program that will be hard to top, I'm really looking forward to it."
If you're interested in joining Energy Corse North America this winter, contact Darren White at 905 377 5845. Packages are available for every class.