After yet another exciting karting season for Canadian's, CKN reflects on their top story lines of 2012 in a 3-part segment. Today CKN looks at some major international events in which Canadian's succeeded. Articles are in no particular order.
---
CanadianKartingNews.com returns to the track in 2012!

After a nearly 2-year hiatus, Canadian Karting News made it's much anticipated return to the track in May. CKN's official return kicked off in beautiful British Columbia for the opening rounds of the Western Canadian Championship, with the website officially re-launch one week later at the first race of the Eastern Canadian Karting Championship at Goodwood Kartways. As the season progressed, CKN made appearances across the country and internationally in Colorado, Las Vegas and Portugal. In 2013, CKN will be back trackside, with even more coverage inside and outside of Canada.
---
Ben Cooper earns Canada's third-straight Rotax Grand Finals DD2 Championship

Canada's adoption of Ben Cooper has drawn mixed emotions in the paddock since his debut at Goodwood, but his incredible drive at the Rotax Grand Finals for his adopted land may have won him over a few more fans. Fighting through the challenge presented to him in the Rotax DD2 Grand Final, Cooper won his third World Title, and Canada's third-straight Grand Finals title in DD2. After qualifying fourth, winning all three of his heat races and the Prefinal, Cooper's pace in the Final was off the mark, his fastest lap ranked 23rd of the 34 competitors, but he was truly impressive in wringing victory from the situation.
---
Canada finishes second in Rotax Nation's Cup at Rotax Grand Finals in Portugal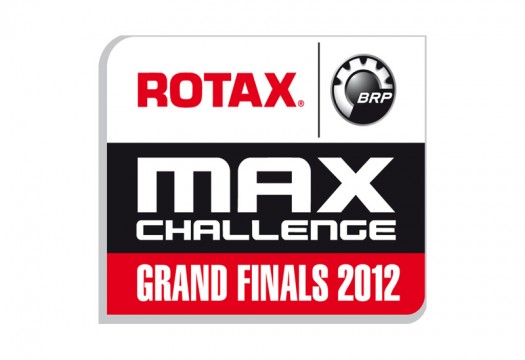 The 2012 Rotax Max Challenge Grand Finals was a major success for Team Canada, as three drivers were able to stand on the podium in Portugal. But the strength of the entire program was on display when Canada finished second in the Rotax Nation's Cup for the second year in a row. The Nation's Cup accumulates points for the entire event, not just the Finals, and for the most part, Canada earned a solid result in every session.
---
Phillip Orcic wins KZ2 in Europe at WSK Euro Series
Competing with the CRG Holland team with support from the CRG factory, Canadian Phillip Orcic made his debut in the KZ2 shifter class at the WSK Euro Series in Sarno, Italy. Utilizing his strength in wet weather, Orcic was able to qualify on pole position, but some tough luck in the heat races made his drive to the front in the finals a little more challenging. Working his way up through Final 1, Orcic earned the outside front-row starting position for Final 2. Getting out front early, and not making any major mistakes, Orcic was able to score the victory in his KZ2 debut weekend for himself and for Canada.
---
Lance Stroll Victorious at SKUSA SuperNationals

Lance Stroll doesn't often race in North America as he has taken to the European karting scene with a Chiesa Corse/Zanardi Kart KF3 effort, winning some big races over the past two years. But taking to the temporary track in Las Vegas for this year's SKUSA SuperNationals XVI, Stroll was a threat from the moment he hit the track. Qualifying third, Stroll was fast through all of his heat races to earn a prime starting position for the final. Pacing himself in the final, Stroll tracked down the UK's George Russell just before the halfway point to take the lead, and he never looked back from there, earning a huge victory in the process!
---
Canadian's flock to Europe for 2013
As many Canadian karters continue to seek bigger and better challenges, a handful have taken their helmets across the Atlantic to compete with some of the world's best in Europe. Although Lance Stroll has been there for three years now, Junior drivers like Zachary Claman DeMelo and Kami Laliberte have taken to the track in KF3 action, while Mini drivers Antonio Serravalle and Devlin Defrancesco have competed in Italy. Phillip Orcic also enjoyed another season in Europe, this year competing in the KZ2 shifter class after a couple years in KF1 and KF2. In Rotax competition, Ben Cooper and Parker Thompson competed in the final Rotax Euro Challenge round in France, while DeMelo, Zacharie Scalzo and Nicholas Latifi competed in Portugal as a preparation for the Rotax Grand Finals.
---
Parker Thompson races coast to coast in 2012, podiums at Rotax Grand Finals; signs factory deal for 2013

Alberta's Parker Thompson may have been Canada's busiest kart racer in 2012. Thompson raced in both the Florida Winter Tour and Gatorz Challenge of the America's to start the year off, racing in 12 finals before the snow had even melted at his home. Continuing the trend, Thompson took to the track in both the Eastern Canadian Karting Championship (finishing second), and Western Canadian Championship (Championship winner), before skipping across the atlantic to compete in a round of the Rotax Euro Challenge. Capping off the season, Thompson raced back-to-back with events in Las Vegas, USA (SKUSA SuperNationals) and Portimao, Portugal (Rotax Grand Finals) where he finished third in Rotax Junior.
For 2013, Thompson's schedule will be just as busy, but with less travel as he has signed a factory deal with Energy Corse. Thompson will move to Italy, living right near the factory in Milan and compete all across Europe in the KF3 (Junior) division.
---
Tomorrow, we have six more exciting stories from 2012!